Responding to COVID-19 (Novel Coronavirus)
Updated Wednesday, September 23, 8:30 a.m.
The Springfield Area Chamber of Commerce is committed to providing a safe working environment for employees and members, and to minimizing the potential economic and business impact of COVID-19 (the "Novel Coronavirus") for our Chamber members.
To that end, we want to hear about how your organization is being affected by this situation, so that we can connect you with resources that can offer you assistance and share your concerns with legislators who might be able to help.
Greene County CARES Act Funding
Note:  Greene County small businesses that have experienced unexpected expenses or losses related to the pandemic, or anticipate incurring such costs, could be eligible for grant funding - but time to apply is running out. You must complete your application for Greene County CARES Act Relief Fund grant money by the end of business on September 30. Even if you received a Paycheck Protection Program loan, you may still be eligible. Read our Frequently Asked Questions document to learn more.
Visit our Reopening & Recovery page to learn more about the county's CARES Act grant funding process.
COVID-19 Toolkit for Businesses & Workplaces

The COVID-19 Toolkit for Businesses & Workplaces was created by the Springfield-Greene County Health Department as a guide to help your business or organization create or enhance your COVID-19 prevention and response policy. The Health Department will identify and contact people who test positive for COVID-19 and close contacts to discuss the proper steps they need to take. However, due to the volume of cases and the process of disease reporting, these calls can be delayed by several days. Often, friends, family and employers are aware of a potential exposure before the Health Department.
For this reason, employers can help stop the spread of COVID-19 within their workplaces and the community by understanding Health Department guidelines in the case of a workplace exposure. The entire toolkit can be found here.
Education Resource Center for Employers
As school districts around the region begin the process of reopening their doors to students for the 2020-2021 school year - in a variety of forms - both parents and employers have a wide range of questions.
The Chamber wants to help by working to gather as much information as possible in one centralized location: our Education Resource Center for Employers. This Resource Center will be updated regularly as new information is made available or updated.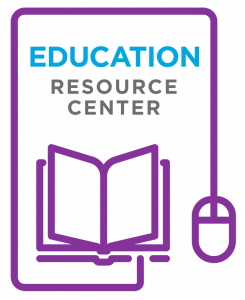 Legislative Policy Updates
The Chamber is hard at work throughout the legislative session, advocating for the priorities of the business community. We also feel it's important to keep you informed of the latest legislative news that could affect your business and your industry. That's why we periodically put together our Legislative Update newsletter, designed to keep you up to date on what's going on in Jefferson City and in Washington, D.C. on subjects affecting the business community.
Click here to see our Policy Update from September 18, 2020 or visit our Legislative Update Archive page to see previous editions of our policy newsletter.
CARES Act Relief Fund Guidance for Small Biz
COVID-19 Federal Policy Update - Sept. 15
Are you looking for recordings of previous virtual events? Visit our Video Library!
Stay-at-Home/Reopening Orders
Updated Tuesday, July 14
The City of Springfield has issued orders related to Phase 3-A of the gradual reopening of the local economy, which includes a masking ordinance effective inside the city limits. This phase of reopening will take effect on Thursday, July 16. More detailed information about the city orders can be found on our "Reopening & Recovery" page.
Other communities in the region have either issued their own plans or announced that they are relying on orders from the state or basing their orders on those made by their local counties.