Academy of Hair Design receives 2020 Small Business Award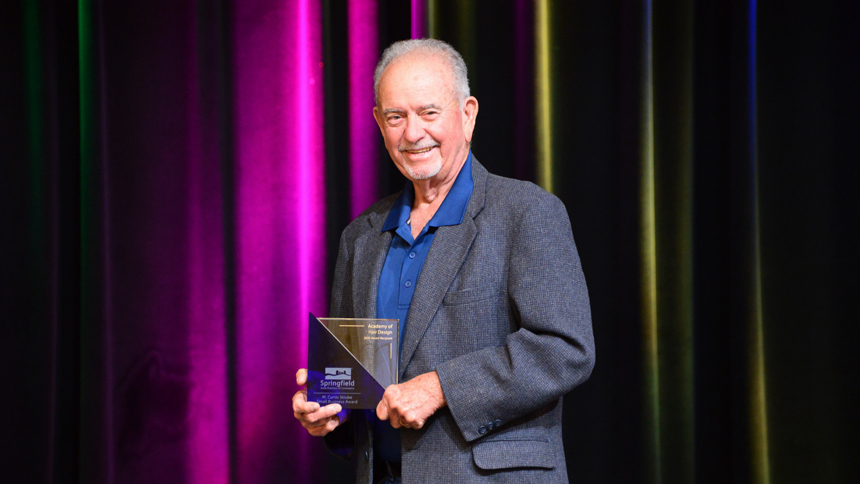 During the Chamber's annual event on November 11, we announced Academy of Hair Design as the recipient of the 2020 W. Curtis Strube Small Business Award.
Academy of Hair Design was founded by entrepreneurs Jerry BeVelle, David Gonzales and Christie Gonzales who were running a successful chain of nine salons at the time. Academy of Hair Design's unique approach combines teaching technical skill with growing business acumen.
The Academy's Business Realities program focuses on creating business-minded individuals who know how to navigate every aspect of the industry successfully. Students are equipped with the tools to grow their own business and to offer an unforgettable customer experience. Each student also receives multiple sessions with the Academy Coach to help them plan their career and reach their goals.
In addition to the announcement of the Small Business Award recipient, the virtual event program featured a keynote presentation from Dr. Spencer Harris of Mostly Serious Interactive Agency. Harris offered insights from a survey conducted in conjunction with the Chamber that looked at the digital behavior of Springfield-area consumers and what businesses can learn from that data.
The Small Business Award is named for Dr. W. Curtis Strube, late director of the Breech School of Business Administration at Drury University, who was a dedicated advocate of small business and founder of the Chamber's Small Business Council.
Honorees are determined by written applications scored by an independent panel of judges, consisting of the previous recipients, local business experts, and volunteers from the Small Business Council.
This award, presented by the Chamber's Small Business Council since 1992, celebrates the success of the organization's small business members and recognizes the important role small businesses and entrepreneurs play in the local economy. More than 80 percent of Chamber members have 50 or fewer employees.
If you missed the event, or want to see it again, check out the video below!