Community Leadership Visit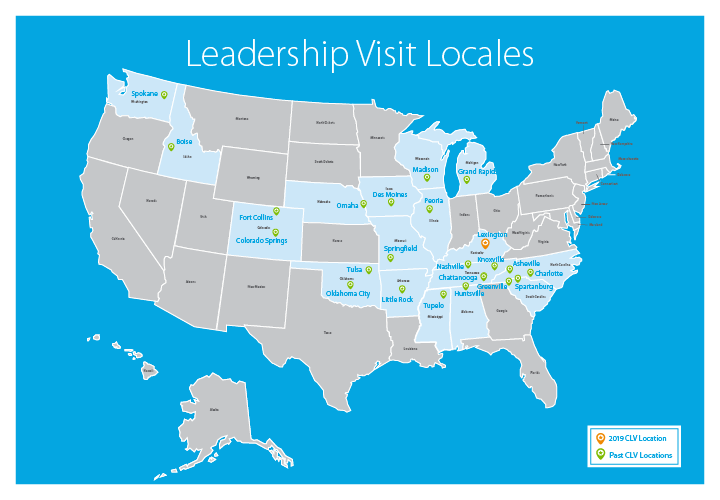 For more than 25 years, a delegation of Springfield community leaders has traveled to a peer city, to learn from the experiences of another community and to bring back ideas that will benefit the Springfield region. These visits have provided the opportunity to learn "best practices" from other areas, especially with regards to downtown redevelopment, regional partnerships, and overall community betterment. These Community Leadership Visits offer the opportunity for interaction with leaders in other parts of the country and relationship building among our own local leadership, which is just another element of this successful program.
There are many examples of the tangible benefits Community Leadership Visits have brought to Springfield. The 2003 visit to Lexington, Kentucky was the catalyst for developing and implementing the Community Focus Report. The trip to Colorado Springs, Colorado, spurred community leaders to accelerate plans to expand our airport, and the Des Moines, Iowa, visit prompted the airport name change to the Springfield-Branson National Airport. The Boise, Idaho, visit sparked the formation of the Springfield Regional Economic Partnership, and the trip to Grand Rapids was the impetus for the Facing Racism program, to name a few. Click on the links below to learn about each visit.