Chamber's annual visit highlights Tulsa's approach to regionalism, collaboration and investment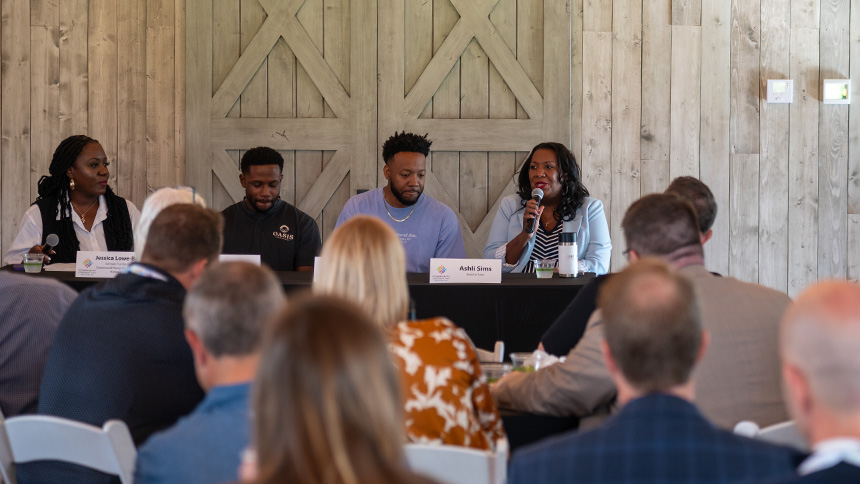 The Chamber's 29th Annual Community Leadership visit to Tulsa, OK provided an enriching and insightful experience for the 83 community, business and civic leaders in attendance. Throughout the trip, attendees had the opportunity to learn from Tulsa's successes and challenges in their commitment to regional development, community engagement and talent retention. Building on the prior visit to Northwest Arkansas in 2022, this second trip to Tulsa highlighted the themes of developing and engaging talent, fostering economic partnerships, and promoting cooperation between the public and private sector. 
Tulsa's dedication to its region was clear, marked by an intentional approach of addressing the community's history, significant capital investments, and a continuous effort to promote Tulsa as a place for development, talent and education. As with previous CLV trips, Springfield's community leaders have gained valuable insight into best practices that have the potential to benefit the Springfield region. These takeaways aim to inspire innovative efforts and programs while fostering collaboration among our region. Additional information regarding the CLV to Tulsa will be available soon on the Chamber's website.
You can also visit our Community Leadership Visit history page to look back at previous cities the Chamber has visited and what was learned there.