Researching how different generations give to charitable organizations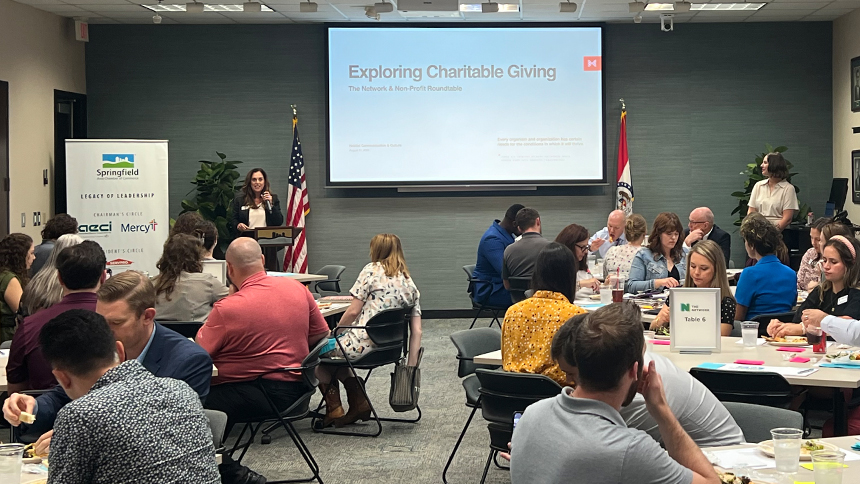 On August 31, members of The Network for Springfield's Young Professionals joined the Chamber's Non-Profit CEO Roundtable for an event focused on how different generations choose to give to charitable organizations. The program was facilitated by Paige Oxendine, a consultant with Habitat Communication & Culture, and served as a data collection opportunity for the community research project currently underway by Habitat Communication & Culture and the Community Foundation of the Ozarks.
Oxendine emphasized the project is designed to help our region's non-profit community better connect and engage with the next generation of donors and volunteers as she guided attendees through a series of facilitated discussion questions.
Throughout the presentation, young professionals and non-profit leaders had the opportunity to share their perspectives about donor attitudes and behaviors across generations, which will be used to help local non-profit organizations evolve their donor development and outreach strategies to ensure continued success.