Small Business Council chair talks about leading with passion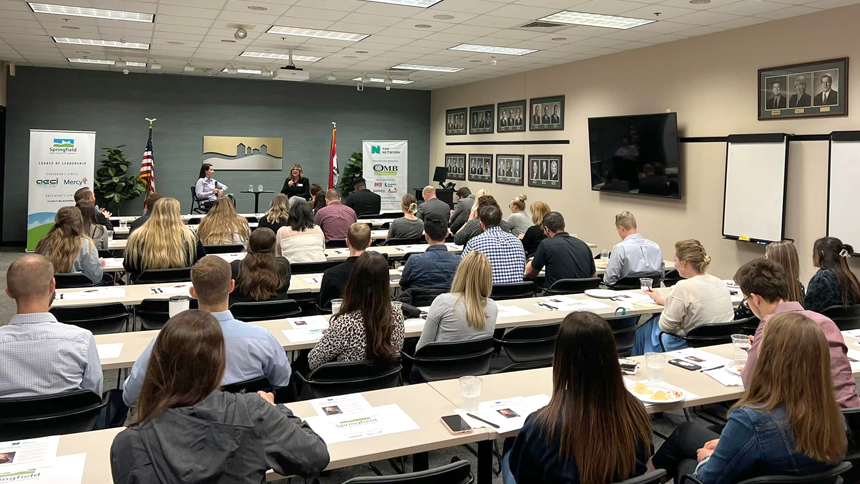 On May 24, The Network for Springfield's Young Professionals hosted the second event in its 2022 CEO series. YPs heard from Linda Daugherty, chief operating officer of Academy of Hair Design & BeVelle Barber School.
In an interview conducted by Network Chair Dee King, Linda talked about her approach to leadership and management – an approach she summarized as "empowering people and achieving dreams."
Linda said she takes very seriously the idea of creating a personal mission statement, and she helped the young professionals in attendance to create their own by combining their abilities with their passions and focusing on their desired target audience.
"Take something you're good at that gives you life," she said, and combine it with "something you wake up wanting to do every day."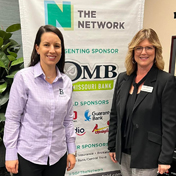 In addition to her help with purpose statements, Linda also shared advice to young professionals interested in serving on local boards and commissions – an idea for which she has a unique passion.
"You have to come with the openness to serve, because it's about the greater good," she added.
She also spoke to her experience leading a small business in Springfield, especially since she serves as 2022 chair of the Chamber's Small Business Council. She pointed out how Academy of Hair Design being named recipient of the Small Business Award in 2020 is one of the most meaningful recognitions their organization has received. "Small businesses set the culture in our community," she said.
Lastly, Linda challenged young professionals to make sure they are finding their passion in their work every day – and she said being a young professional should not be a hindrance to making a mark on the community.
"Age is just a number," she said. "Leadership is about influence."