Springfield Metro Partnership salutes state legislators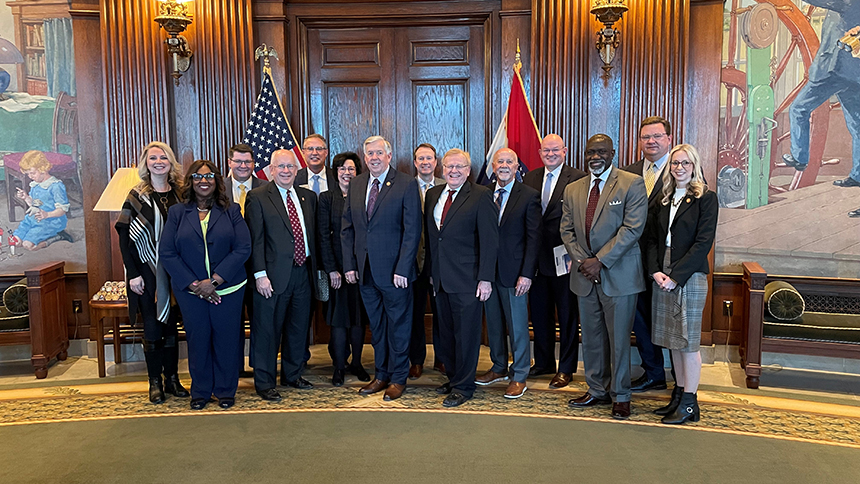 The Springfield Metro Partnership hosted the annual Salute to Missouri Legislators reception and advocacy day in Jefferson City on January 26 to connect with lawmakers, promote the Springfield region and thank elected officials for their service.
The Springfield Metro Partnership (SMP) is comprised of the City of Springfield, City Utilities, Greene County, Libraries and Arts Council Alliance, Missouri State University, Ozarks Technical Community College, Springfield Convention & Visitors Bureau, Springfield Public Schools, Springfield Regional Economic Partnership and the Springfield Area Chamber of Commerce.
This partnership works collaboratively to advocate for shared legislative priorities each year and host events in Jefferson City to connect with lawmakers.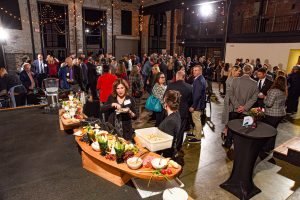 The 36-year tradition of Salute to Missouri Legislators was well-attended this year by House and Senate members from across the state and aisle. Statewide officials and department leaders were in attendance as well.
During the advocacy day, SMP organization executives met with legislators, statewide elected officials, and department heads to discuss key issues like workforce economic development investment, reauthorization and improvements to the Fast Track Workforce Incentive Grant, the strategic use of American Rescue Plan Act (ARPA) funding, support for education, and more.