Springfield ranked Top 50 Heartland Metros for Millennials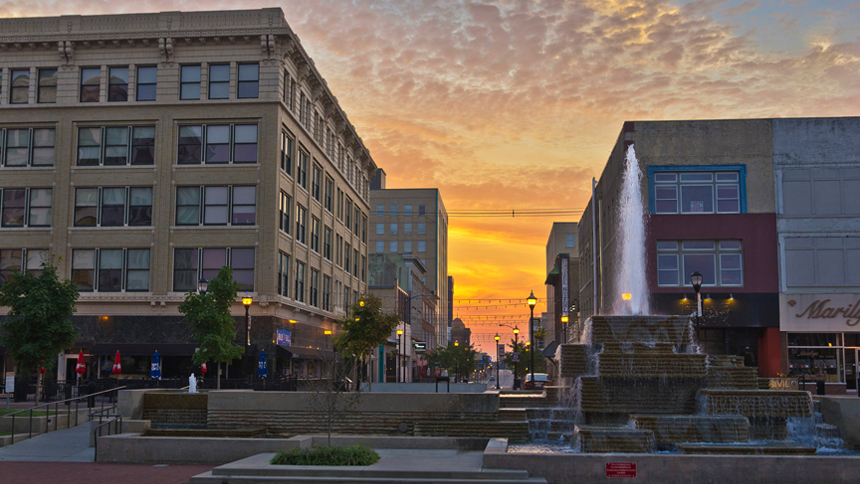 In a recent article about the coronavirus pandemic possibly accelerating an "urban exodus," geographer Joel Kotkin noted that millennials were already steadily moving away from expensive coastal metros to more affordable "second-tier" cities. Now, with the cost of living and possibility of remote work more important than ever, Kotkin predicts a new wave of migration to smaller cities like Springfield.
Why Springfield? Because we position our region to be noticed.
In 2018, we brought Joel Kotkin to Springfield as our SBDC Annual Meeting keynote speaker. A leading expert on the evolution of regions, cities, and rural places around the world, Kotkin is a presidential fellow in urban futures at Chapman University. While he was in Springfield, the Chamber's economic development team took him on a customized tour and arranged for him to meet with a variety of business and community stakeholders. Kotkin's keynote address that February focused on the future of places like Springfield, which he noted was well-positioned to attract new jobs and talent.
In October 2019, Kotkin contacted several mid-sized cities as part of his role at Heartland Forward, an institute for economic revival based in Bentonville, AR. He was researching whether millennials, a large and increasingly important part of the American workforce, would return to and remain in the Midwest, bringing economic potential with them. Our staff team answered Kotkin's request, diving in to create a highly-specific itinerary for a one-day visit back to Springfield. We introduced him to a broad-cross section of young professionals and their employers, drawing from our own members of the Chamber and SBDC, as well as The Network and beyond.
In early March 2020, the result of that research ("Millennials Find New Hope in The Heartland") was published. Based on demographic data, Springfield is ranked among the Top 50 Heartland Metros for Millennials and is featured on pages 44-46 of the full report. With quotes from several residents and business leaders, as well as statistics on our city's growth, this report helps put our community on the map of attractive places to live and work. 
Combined with our talent attraction and retention efforts and the strength of our population metrics, engaging with experts like Kotkin positions Springfield for this kind of national exposure. Your continued SBDC investment allows us to keep our community front and center as businesses and workers evaluate their next move.