A message from the Chamber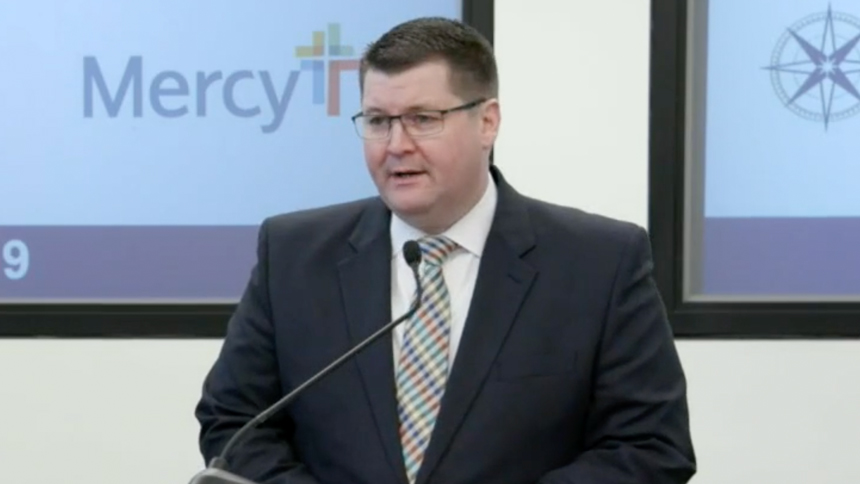 We know you need to clearly understand what's required to keep your employees and customers safe as Springfield takes the next step toward recovery. Supporting you is the Chamber's top priority during this next phase of the crisis, the staged reopening of business and economic activity.
While this is unprecedented territory for all of us, our advocacy on your behalf is driven by our same core principle: When decision-makers develop and enact policy that impacts business, they need to hear directly from those it affects. Elected officials are tasked with an enormous responsibility during this time to lead well, but they are not experts about what it takes to operate your business on a daily basis – you are. So, to lead well, they need to hear from you.
As our Chamber staff team has reached out to you and responded to your incoming questions and challenges since early March, we've logged more than 1,100 interactions that have helped inform our daily input with local, state and federal officials engaged in planning the next steps.
The landscape is changing so rapidly, and it is challenging in this environment to give reliable advice in real time. Still, that remains our objective and commitment to you. Here are three essentials I would ask you to remember, to help ensure you have the most reliable, up-to-the minute help possible:
1. Contact the Chamber for answers to your questions, and to inform our recovery advocacy efforts
As we start down this road to recovery, we need you to continue communicating with us. In many cases we can get you the answers you need immediately. If we don't already have those answers, we will chase them down for you. And, just as importantly, we take your questions, challenges and obstacles and provide that feedback in real time to those charged with developing and approving all of these plans. More than ever, it is important we have immediate, detailed information about policy consequences to your business, so we can share your stories with decision-makers and work together to solve the problem. We want you to have a strong understanding of local order requirements, and to take the time necessary in reopening your unique business at the right pace. When you have questions or concerns, you can email a member of your Chamber team by visiting our staff page on the website. Or you can email us at covid19info@springfieldchamber.com.
2. Continue to seek guidance from your financial and legal advisors
We know you want to follow government and public health guidance. But doing that right now is complex and sometimes confusing. Many of you are asking yourselves: How do I comply with local orders and protect the health of my employees (especially those at highest risk for the virus), while also maintaining the privacy of health information and abiding by employment law?
We are working with state and federal officials to answer this very question. And we are advocating for clarity and protections as employers abide by orders to protect employee and customer health during the reopening phases. Missouri House Speaker Elijah Haahr and Senator Lincoln Hough mentioned their concerns about this very issue on a recent call with Chamber members. They discussed the potential for action on a safe harbor for employers now that the legislature has reconvened. U.S. Senator Josh Hawley, on another recent call with members, also talked about a focus on this issue at the federal level in a future "Phase Four" of federal relief legislation.
We're still pushing for further guidance from government agencies on a number of important issues, including what the forgiveness process will be like for the Paycheck Protection Program, unknowns in the areas of finance and debt, tax implications, HR questions, and more. Financial, tax, payroll, HR and legal professionals also are hard at work staying current in each of their respective areas of expertise. So please stay in close contact with your trusted professional advisors, who understand the unique needs of your business.
3. Communicate with the Chamber and the public about your best practices
In a recent survey of members, your immediate top concern was keeping employees safe and healthy. Chamber members always set the bar high for employing best practices, and it is clear that our reopening phases of this crisis will be no exception. As we work to rebuild confidence in the safety of our businesses and workplaces, it will be critically important to share your efforts with the broader Springfield community. Please remember to use our Member News posting feature to share what you are doing to keep employees and customers safe and healthy. Our website has a short video providing step-by-step instructions on how to share Member News to our website and social media channels (with a combined 23,000 followers). Tag us when you share this type of information on your own social media platforms and we'll do our best to share it too. We also encourage you to follow us on Facebook, Twitter and LinkedIn to see what other members are doing and learn from their best practices.
Your Chamber is here for you. We'll do everything we can to answer your questions, and to provide resources to help you through reopening and recovery. Continue to visit springfieldchamber.com/coronavirus. We are curating information most relevant to your next steps in this process under the new "Recovery Plans & Resources" section.
I continue to be so inspired by your resilience, innovation and generosity. And our team is so proud to work for you. Thank you for being a part of the Springfield Area Chamber of Commerce.