Supporting our members in a time of crisis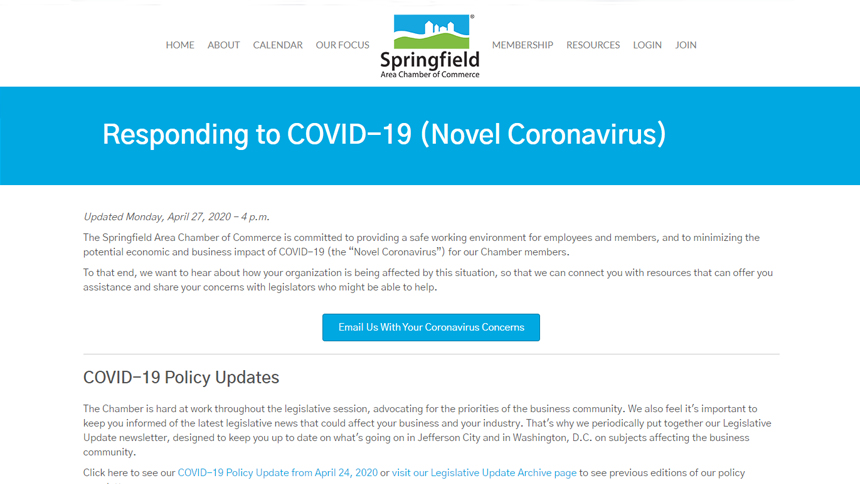 Our community is living in unprecedented times, and businesses are operating in uncharted waters. Figuring out how to keep employees and customers safe from the unseen threat is difficult. Figuring out how to keep your business operating through this crisis is an even tougher challenge.
Your Chamber has been working hard throughout this pandemic – to gather information about available resources, to get you answers to the questions you have, and to try to bring some sense of stability in an incredibly unstable world.
We have been trying to support you through this historic crisis in numerous ways:
Through direct outreach to our members, both in response to their questions and concerns, and proactively to check on their health and well-being
Through our advocacy work on behalf of the needs of businesses, working with local, state and federal officials to try and secure resources for both businesses and employees to weather this financial storm; these efforts also include offering weekly COVID-related Legislative Updates and collecting them in a new online archive
Through our online repository of information, gathered from every source we can find
Through a special webpage dedicated to resources for businesses in the process of Reopening & Recovery
Through our own uniquely created resources, like video updates from Chamber President Matt Morrow explaining the latest information about the pandemic and special e-newsletters bringing the most useful information directly to you
Through specially created informational events designed to connect you with experts who can answer your questions as they arise; recordings of most of these events are available on our coronavirus webpage
The coronavirus is not gone, and the crisis is not over. But neither is our work supporting you through. The Chamber will continue to try to help you find the resources you need as our community recovers from this historic pandemic. Please do not hesitate to reach out to us with your questions and concerns to see if we can help.