Small Business Spotlight – October 2023: Volt Credit Union
Company name: Volt Credit Union
Person in charge: As of October 30th, Chris Moss, CEO
Year founded: 1935
Tell us about the history of your business:
We have been part of the Springfield community since 1935. We have had several names in that time (most recently Community Financial Credit Union) but have been Volt Credit Union since 2018.
Originally, we were the credit union to the Dairy Farmers of America, but over time we evolved to be a community-based credit union that serves a nine-county area around Springfield.
Describe the services your organization provides and what makes you unique:
Volt Credit Union is a not-for-profit financial cooperative offering banking, loans, mortgages and investments for consumers in Springfield and the surrounding counties.
We are the only bank or credit union in the state that will have a branch inside a high school.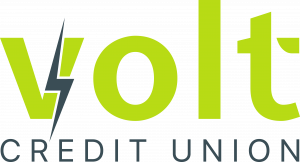 Tell us something people might not know about your organization:
In the 2023-2024 school year, we will be opening a branch in Hillcrest High School.
What is the biggest challenge facing your organization now, and how are you working to overcome that challenge?
Educating our community on what a credit union is and how it can save them money. We look for opportunities to connect with community members in various ways to engage them in our organization.
What is the best business advice you've ever been given?
Do what you say you will do.