Small Business Spotlight – October 2022: James Financial Partners, LLC
Company name: James Financial Partners
Person in charge: Tyler James, President/Financial Planner
Year founded: 2007
Describe what your organization provides for its customers:
Our team has over 30 years of combined experience working with businesses and individuals to help achieve financial confidence. We listen, evaluate the situation, and help our clients visualize their investments. James Financial Partners (JFP) has built a reputation of having superior customer service with our clients. We consistently and deliberately meet with our clients several times throughout each year to ensure that changes and updates are being made to coordinate with the current markets, tax environment, and lifestyle changes.
Give us a brief history of your business and what makes it unique:
For nearly 20 years, JFP has been helping businesses and individuals pursue financial independence. JFP was created by Tyler James, President, for one sole reason—to work for the client, not for the company. Through his time working for other financial services companies, Tyler recognized that the client didn't always come first in the companies' corporate agenda. Starting JFP, and operating as an independent planning firm, allowed Tyler to eliminate any corporate politics and focus on the unique individual issues of each client. Despite not being affiliated with any corporate agenda, JFP is still able to offer high quality strategies and award-winning technology through their registration with Woodbury Financial Services (WFS). Woodbury Financial Services serves as the compliance management and support team for JFP. WFS does not manufacture or affiliate with any specific financial products, and therefore there is no agenda for selling products.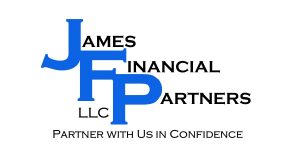 What's the most exciting recent highlight for your business?
We now office share with a locally owned CPA firm, therefore allowing us to further assist our clients through introductions to other professional advisors when needed. This has proven to be beneficial in many cases.
What advice would you offer to someone starting their own small business?
Do a lot of research and surround yourself with trusted influential people that can help guide you along the way.