Small Business Spotlight – November 2019: Brokate Janitorial
Company name: Brokate Janitorial, LLC
Person in charge: Jeremy Brokate - CEO
Year founded: 1995
Describe what your organization provides for its customers:
We provide commercial cleaning and related building services to facilities throughout Southwest Missouri. Our primary services include after-hours janitorial service, day porters, carpet cleaning, hard floor buffing/waxing, window cleaning and light maintenance.
Give us a brief history of your business and what makes it unique:
Founded by Margie Brokate in 1995, Brokate Janitorial laid its initial foundation in Branson, providing after-hours janitorial service. In 2005, Margie's sons, Jeremy and Cheyne Brokate, joined full-time with a broader vision and a strong determination to grow the business. Since that time, Brokate Janitorial has established a new home in Springfield, evolving from just three employees to nearly 150, with a strong presence in the Springfield MSA, Branson and Monett.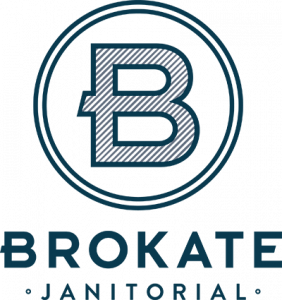 Brokate Janitorial's growth over the last few years has enabled the business to give back to local organizations and expand its level of community involvement further than ever thought possible. In 2015, we set a goal to contribute $25,000 annually in service and cash donations to local non-profits and charitable organizations. After meeting that goal and seeing the impact it was having, we've now expanded our outreach to nearly $70,000 annually (and growing) just four years later.
Similarly, our attention and dedication internally is just as important. From top to bottom, all of us work hard and take special pride in developing, challenging and empowering our team daily. We are united, focused and excited for the years ahead.
What's the most exciting recent highlight for your business?
Outside of overall consistent growth, which is always exciting, we've recently undergone some organizational changes. One of the original goals of providing Margie a means to retire has recently, in a bittersweet sense, been accomplished. While Margie is still involved in a more limited capacity, we recently brought in another stakeholder to further strengthen the team for our next phase of growth.
Where do you hope to see your business in 12 months?
We will continue to focus on quality services, strengthening relationships, developing our team and additional ways we can provide added value to our clients. 12 months from now, we hope to see continued steady growth in all aspects of the company, and potentially an opportunity to enter additional markets, whether geographically or through added service lines.
What advice would you offer to someone starting their own small business?
Be patient, ask lots of questions and make people your number one priority.