Small Business Spotlight – May 2023: Brokate Janitorial
Company name: Brokate Janitorial, LLC
Person in charge: Jeremy Brokate, CEO
Year founded: 1995
Tell us about the history of your business:
Brokate Janitorial was started in Branson, Missouri in 1995, by Margie Brokate with just two team members, one client and a passion for quality cleaning. Over the years, we provided cleaning services to a variety of Branson theaters, medical facilities and businesses. It was during this time that her sons, Jeremy and Cheyne, presented a new vision for the company to work toward becoming a much larger regional commercial cleaning operation.
We opened our first office in Branson in 2009, and by 2012, set up our corporate office in Springfield, MO.
Over the years, we've experienced continued steady growth, focusing on client-retention and quality. Since our start in 1995, we've grown from two team members to more than 150 team members strong. Every team member of Brokate Janitorial is crucial to the overall success and growth of the company, and are all working on more big things to come.
Describe the services your organization provides and what makes you unique:
We provide facility services such as; janitorial, building maintenance, carpet and floor care, window cleaning and restoration services to commercial facilities across Southwest Missouri. Our corporate office is in Springfield, Missouri- but our service area extends down to the Branson area and outwards including Monett and Lebanon. We are the largest commercial cleaning company in Southwest Missouri but we put a huge emphasis on contributing to local communities we service.
One unique thing we do is partner with a number of local non-profits to provide on-going cleaning services for free to help keep their operating costs down. Great community organizations like Care to Learn, Big Brothers Big Sisters, Harmony House and United Way of the Ozarks are some of our partners. We don't spend a whole lot of time or resources on marketing, and look at our community involvement and word-of-mouth as the best means to making a positive impact and spreading awareness about our company.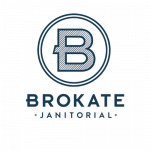 Tell us something people might not know about your organization:
We do a lot more than just janitorial services these days. We offer full facility maintenance, management and water restoration. We've helped facilities upgrade their HVAC systems, resurface parking lots, manage subcontractors, roof leak repairs to name a few. Of course we also help with lots of other smaller needs like air filter and light bulb replacement, and keeping certifications current for things like fire extinguishers and elevators.
What is the biggest challenge facing your organization now, and how are you working to overcome that challenge?
Like many organizations, the shift in the labor industry since COVID has caused challenges that we've had to adapt to. That includes being increasingly more strategic and selective about new work we'll take on to optimize schedules that best suit our team. Of course we've continued to raise wages across the board and improve our benefit offerings, but we've also gotten more creative with how we recruit and retain members to our team. While cleaning isn't the most glamorous job, it is very rewarding work that can be done with minimal stress. We try to hone in on those good attributes and focus on culture to make it a great place to be a part of.
What is the best business advice you've ever been given?
There's been so many good pieces of advice I've held onto, but one that's particularly stuck out to me was the quote (apologies for any butchering of this, and not knowing who the source is):
"What if we invest in our people and they leave?
Response: What if we don't and they stay?" The point being, you risk far more by not continually investing in your team. This spans wages, benefits, training, culture, advancement opportunities, etc.
The biggest success of our company has come from building a team that truly invests into one another. If we can all focus on helping each other be successful in our current roles and learning skills to take the next steps then there's little we can't achieve. Our leadership group is filled with individuals that came to us as entry-level cleaners and developed into leaders that are working to help others do the same. It's that part of the business that gets me excited to wake up and come to work each and every day.