Small Business Spotlight – May 2022: Campaignium
Company Name: Campaignium
People in Charge: Jeff Paulette, David Church and Larry Paulette
Year founded: 2012
Tell us about the history of your business:
Campaignium was started 10 years ago this May by Jeff Paulette, Larry Paulette and David Church. We have grown to a staff of 28 team members who all have various marketing, design and development disciplines. We have always been located in downtown Springfield, MO. We work with a variety of clients in many different industries but we have a focus on professional services, recruitment marketing, consumer package goods and e-commerce.
Describe the services your organization provides and what makes you unique:
We are a full-service digital marketing agency. We have five different divisions of Campaignium including our Digital Advertising, Graphic Design, Content, Website and SEO teams.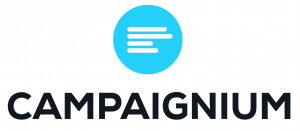 Tell us something people might not know about your organization:
We work with companies all over the world, not just clients in Springfield, but we love working with local businesses as much as our international clients. We have clients located in Taiwan, Australia, Japan, Africa and the United States.
What is the biggest challenge facing your organization now, and how are you working to overcome that challenge?
Dealing with two years of the pandemic and recession has been our biggest challenge. We have been fortunate to be positioned in a growth industry during this time with many businesses shifting to e-commerce platforms and allocating more money to digital marketing.
What is the best business advice you've ever been given?
Don't just build a company you love, but build a company that comes natural to your core strengths. There have been some tough times and difficult decisions we have had to make over the past couple of years. If you feel you must love your company at every step the weight of the company can become unbearable and will lead to disappointment, paralysis in decision making and failure. If the work comes natural, even in tough times, it will allow you to build upon your core strengths to sustain and even grow your company.