Small Business Spotlight – March 2022: Child Advocacy Center
Company name: Child Advocacy Center
Person in charge: Katiina Dull, executive director
Year founded: 1995
Tell us about the history of your organization:
In 1995 a small group of concerned professionals and community volunteers met to consider a more sensitive way to respond to child abuse victims. The group wanted to give children a safe, comfortable place to talk about the difficult and frightening things they have experienced. Out of this concern, the small group acted, and the Child Advocacy Center was created.
Twenty-six years later, thanks to an immense amount of dedication, collaboration, and hard work, the Child Advocacy Center serves 15 counties across Southern Missouri with a vision for a community where justice is accessible, prevention is possible, families are resilient, and children can heal.
Describe the services your organization provides and what makes it unique:
The Child Advocacy Center provides a welcoming, non-threatening place for child victims to share their experiences and begin their healing journey. The highly-trained team of forensic interviewers, child advocates, and medical professionals work directly with the child and their supportive, non-offending caregivers. The process is designed to meet their specific needs and empower them to proceed at their own pace. Behind the scenes, a team of social workers, law enforcement officials, and prosecutors work together to analyze the information gathered and make decisions about the investigation and prosecution of each case.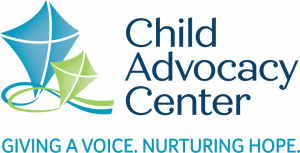 Beyond abuse and neglect, the Child Advocacy Center's scope of services includes children who have witnessed violent crimes, been the victim of an internet crime, or who have been the victim of drug endangerment or exploitation. Services are also available to developmentally delayed adult victims of abuse for whom the non-threatening environment of the Child Advocacy Center may better serve their needs. Very simply the Child Advocacy Center is giving a voice and nurturing hope for the most vulnerable people in our community.
Tell us something people might not know about your organization:
We believe child abuse is preventable.
Children need to be educated and empowered with prevention education curricula from caring and trained adults. They need to know that what is happening to them isn't "normal" or "okay" and they need to know how to ask for help.
Adults need to be educated and empowered to actively protect children. To be able to recognize the signs of abuse, to know how to report suspicions of abuse, and to understand how best to respond if a child discloses abuse to them.
The Child Advocacy Center has a training and prevention program for professionals, community members, front-line providers, schools, and youth-serving organizations.
What is the biggest challenge facing your organization now, and how are you working to overcome that challenge?
The topic of child abuse makes us uncomfortable and as a defense mechanism, we disengage from conversations about abuse. But it is that silence that has created a dark space where child abuse thrives.
The CAC's Prevention Education Initiative shines a light on abuse and creates a forum for conversations to take place. We are working to engage the community in the conversations necessary to protect children. You can schedule a visit and tour the CAC to see how we work with children and families. You can also host a CAC presenter to continues the conversation that child abuse is preventable.
What is the best business advice you've ever been given?
Integrity matters. Take care of people.
The work of the CAC is heartbreaking. The children and families we serve are in crisis. It can be easy to get lost in the pain and trauma of it all. To serve the children well, our staff need to have the resources and emotional support to be at their best. The mission serves as a guiding light and helps remind us that the cause is bigger than the daily challenges.