Small Business Spotlight – March 2021: BigPxl
Company name: BigPxl
Person in charge: Drew Owen, General Manager
Year founded: 2020 (as BigPxl), 2014 (as JumpSIX Marketing)
Describe what your organization provides for its customers:
We are a full-service agency that specializes in Digital Marketing and Inbound. We also provide web design, web development to go along with SEO, Google Ads, Social Media Ads, Videography, Photography as well as Salesforce, Hubspot, Sharpspring, and Kaep consulting.
Give us a brief history of your business and what makes it unique:
BigPxl focuses on comprehensive partnerships. Just driving people to your website is no longer good enough. What happens once they get to your website? Is there a plan and strategy? How does your online presence work with your sales team and marketing efforts? Focusing more on hard leads and how to scale from there is a major distinction between what we do and what makes us unique from others.
What's the most exciting recent highlight for your business?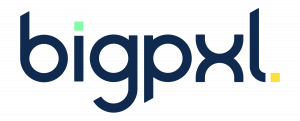 We won 14 Addy Awards, but one of the best highlights for our organization is we recently had a client say we brought more sales to the company than their sales team. This is a large organization, so we felt like that was a major win for BigPxl.
Where do you hope to see your business in 12 months?
We have revenue goals and aspirations, but our main goal is to continue our growth and allow us to focus on scaling outside of Springfield, MO. By 2022 we want to be in KC, St. Louis, Fayetteville, Columbia and Cape Girardeau. Growth outside of Springfield is the next push for BigPxl.
How have you adapted your operations to deal with the coronavirus crisis?
We, like so many others, had to adapt and learn to work remotely and all that comes with remote work. Now that we have a great handle on that, the biggest adaptation is just understanding how the coronavirus has affected our clients and how we need to shift strategies and understand the importance of stretching that budget to accommodate their needs and concerns during the pandemic.
What advice would you offer to someone starting their own small business?
Overcommunicate, be transparent and open to those you hire. They will appreciate the transparency and see you as a partner as you navigate through the pains of being a startup.