Small Business Spotlight – March 2020: BigPxl
Company Name: BigPxl
Person in Charge: Drew Owen, Director of Sales
Year founded: 2014 (Formerly JumpSIX Marketing)
Describe what your organization provides for its customers:
We are a full service agency that specializes in Digital Marketing. From SEO, Google Ads, Social Media, Geo-Fencing, Website Design and Development to Videography and Photography. We also do media placement for TV, Print and Radio as well.
Give us a brief history of your business and what makes it unique:
We have been around for 5 years. We are also a Google Premier Partner as well. This is the highest level an agency can receive from Google. We are audited regularly, based off our certifications, Ad Spend and client performance. We are completely transparent and have an entire team dedicated to strategy and reporting as well. It's important to us, to educate our clients and help them make sense of all the data that digital marketing and Google Analytics provides.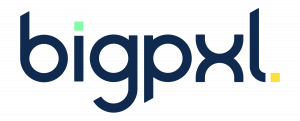 What's the most exciting recent highlight for your business?
Going through the name change and rebrand was exciting. Also, we are doing a $100,000 overhaul to the building as well. From new flooring, paint, ceilings and furniture we are excited to show Springfield our new place here soon!
Where do you hope to see your business in 12 months?
We expect to stay on our enormous growth curve, but even more excited about moving into other markets this year. Part of the main reason for the rebrand/rename was scalability and we feel BigPxl is positioned well for this in 2020 and beyond!
What advice would you offer to someone starting their own small business?
Get your brand and name right. Take your time and make sure you take it seriously. In today's world of social media, reviews and content, it's vital to create a true brand. Make sure you have an optimized website and digital strategy to go with your brand. Your brand is the first thing a prospect, client or even a new hire sees. Take that part seriously, even if you need to hire it out.