Small Business Spotlight – April 2020: Loehr Health Center
Updated Friday, April 17, 4:30 p.m.
Company Name: Loehr Health Center
Person in Charge: Dr. Steven Loehr, CEO/Clinical Director
Year Founded: 2014
Describe what your organization provides for its customers:
Loehr Health Center is empowering families to live naturally by providing individualized services, wellness education, and ongoing support. We offer a wide variety of holistic healthcare services. We are best known for chiropractic care. All of our current physicians are chiropractors that have at least one additional specialty (ex. pregnancy and pediatrics).
Our services can be viewed here: https://loehrhealth.com/services
Give us a brief history of your business and what makes it unique:
Over the past three years, we have expanded beyond what a chiropractor is traditionally known to offer in-office. Chiropractic, acupuncture, massage, nutrition, and on-site x-rays have been available since the beginning of Loehr Health.
Our services have expanded in the past few years to include:
Functional medicine
Athletic Training
Traditional Chinese Medicine
Electro-lymphatic Drainage
Dry Needling
New therapies ex. cupping
What's the most exciting recent highlight for your business?
In January 2020, we moved to our new clinic at Farmers Park. The new location has enabled us to expand our services. In Summer 2020, we are expanding to include primary care after the Stay At Home Orders are lifted.
Where do you hope to see your business in 12 months?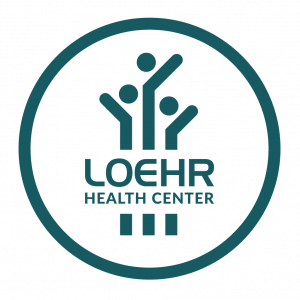 Our goal is to redefine the standard of health and wellness. We want to be the model for true collaborative care between holistic and traditional clinics. Surgery shouldn't be a patient's first option. Neither should medication, but each option should be available to the patient as it is medically necessary.
In twelve months, we would like to see a transition to patients utilizing us more for family preventative care services. We are here to treat patients with acute conditions. However, we want all of our patients to lead their healthiest lives. This means, we will do everything we can to provide services and resources to make that happen.
How has your business adapted its operations to deal with the ongoing coronavirus crisis?
For a full list of changes we have made to patient care, please visit: loehrhealth.com/coronavirus.
We have paused our automated appointment reminder calls. Instead, our team—including our providers—are personally calling patients to check-in on patients and see how they are doing.
We have also been having a weekly live virtual event called, "Chat With A Doc" where we answer patient questions live and provide various health tips including:
How To Boost Immunity
How To Decrease Your Stress With Breathing Techniques
How To Create An At-Home Ergonomic Work Space
In addition to this event, we have been partnering with other organizations like Command Family Medicine and The Doula Foundation to provide educational information to their patients/clients.
What advice would you offer to someone starting their own small business?
Know your "why." Outlining your company vision, mission, and core values may seem like one of those "fluffy" business to-dos. However, they act as your compass to help guide decision making at all levels of the company. Especially when times are tough, knowing your "why" reminds you and your team which direction everyone is heading—together.