Let's Keep Springfield Safe Business Toolkit

As the City of Springfield continues to focus on strengthening the infrastructure that supports our public safety and prevents crime, there are a number of tools available that can specifically help with efforts to also keep your businesses and organizations safe.
To help make those tools more accessible to the business community, the Chamber has created this toolkit, which brings all of these resources together for you in one place.
Learn More About Crime Prevention Efforts from Chief Paul Williams
In the June 2022 edition of the Chamber's SGF Business Insider podcast, Chamber President Matt Morrow sat down with Chief Paul Williams of the Springfield Police Department. They talk about the department's work in crime prevention, officer recruitment efforts, and ways that the business community can help in crime prevention, and they also highlight the Chamber's Let's Keep Springfield Safe Business Toolkit.
---
Camera Location Registration
By registering your organization's security cameras, your business can help support and expedite the investigation and prosecution of a crime at or near your location. Registration does not allow officers to monitor your camera footage. This only allows SPD to know there are cameras in the area where a crime has occurred. Officers can then request footage from the owner if that footage contains evidence of a crime.
Click here to learn more and to register your security cameras.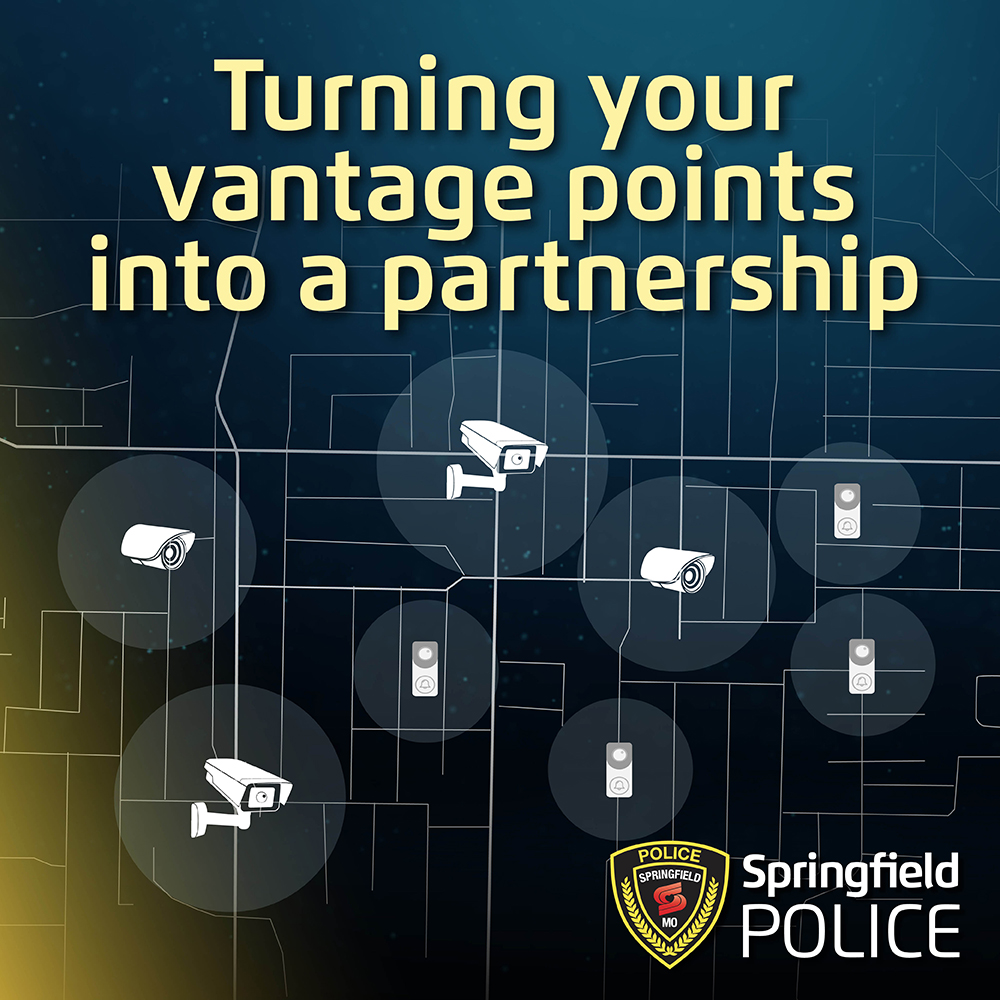 Crime Prevention Through Environmental Design (CPTED)
Crime Prevention Through Environmental Design, or CPTED, is a crime prevention philosophy that attempts to apply physical design, citizen participation, and law enforcement strategies in a comprehensive way to protect neighborhoods or facilities.
The Springfield Police Department's Crime Prevention Unit can provide a free CPTED Security Survey for your home or business. The survey can help you protect your home or business by reducing the opportunities for crime to occur. The reduction of crime is achieved by employing physical design features that discourage crime while at the same time encouraging legitimate use of the neighborhood, facility, or business.
Click here to learn more.
Additional resources: Check out this Top Tips article about CPTED by a Chamber member previously featured on our social media channels: Crime Prevention Through Environmental Design
Neighborhood PAR Officers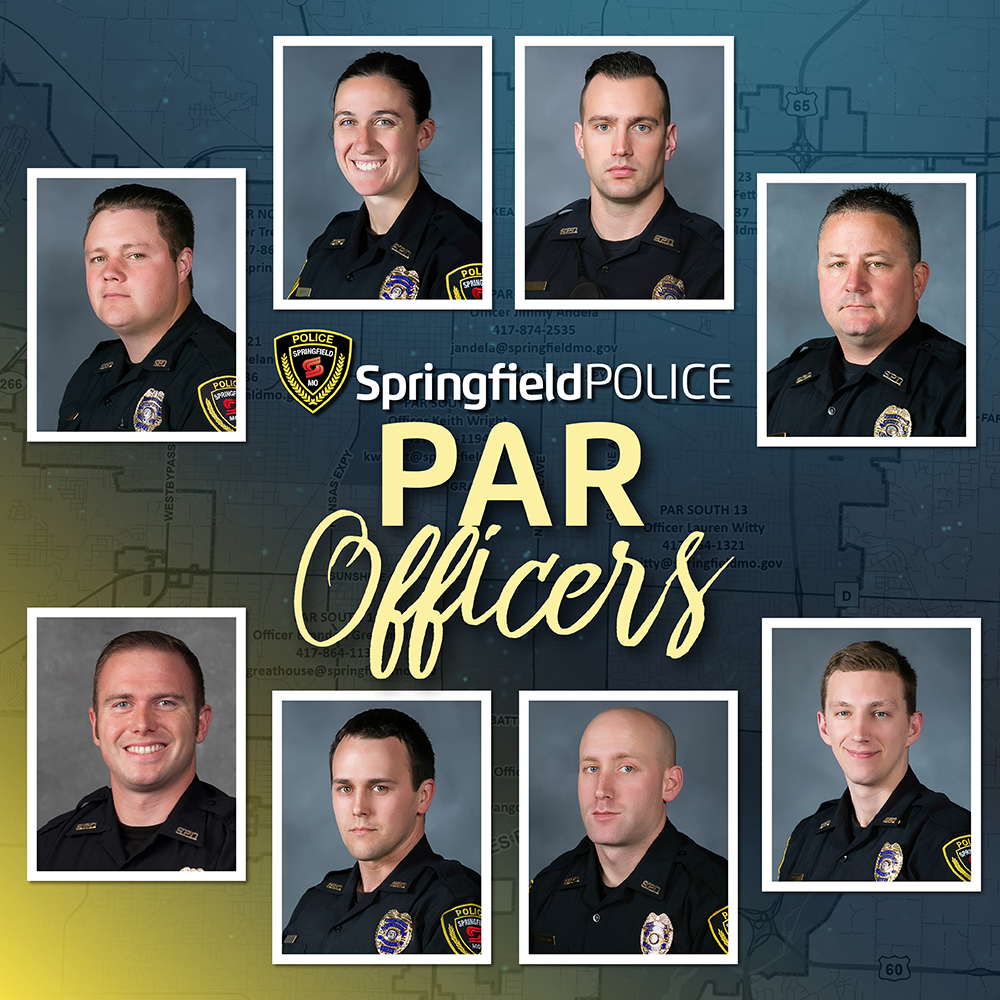 The purpose of a Police Area Representative (PAR) officer is to have a direct contact for citizens when dealing with neighborhood concerns and complaints – that includes working with your business as part of the area in which you are located. PAR officers are assigned to a specific geographic area of the City and they work varying schedules, which allows them to focus the necessary attention to neighborhood concerns and complaints.
PAR officers utilize criminal codes when possible to deal with neighborhood complaints or concerns, but also work with other City departments when those complaints or concerns can be addressed through other non-criminal City codes.  When PAR officers get involved in a neighborhood issue, their job is not to find fault or place blame, but to coordinate and facilitate efforts in hopes of solving the identified problem.
If your business is experiencing an ongoing problem in your neighborhood area and would like to discuss it with your PAR officer, first determine what police response area (or zone) you live in by checking the zone map (or call 864-1810 if you need further assistance). To find your neighborhood's PAR officer visit the City's website for a current list of PAR officers which includes their contact information.
Community Crime Map - Monitoring Crime in Your Location
Community Crime Map is a national public crime map that connects law enforcement with the community to improve public safety. It allows you to see real-time data about crimes in your location.
This LexisNexis Community Crime Map site is free to the public and includes optional email updates and a phone application.
You can view and filter crime data in an interactive map and analytics dashboard to become better informed about crime activity in your area. You can also sign up for crime alerts to be sent to you.
The map is a useful tool that can help raise awareness and encourage viewers to work cooperatively with law enforcement. However, there are some limitations to be aware of before viewing the map:
In order to protect victims of certain crimes and the security of pending investigations, LexisNexis has not been given access to all crime data. Therefore, the data used on Community Crime Map may be incomplete and should only be used as an informational tool.
The base maps used by LexisNexis (makers of Community Crime Map) can be dated or contain errors. Some addresses, especially new neighborhoods, may not be available. The City of Springfield has no control over the Community Crime Map website and their mapping tools.
Although the SPD provides raw data to Community Crime Map, it does not control how it is interpreted in the analytical section of the website. The charts and graphs depicted on the site are created and maintained by LexisNexis.
To get acquainted with how to use this tool, view the Community Crime Map Help Tutorial.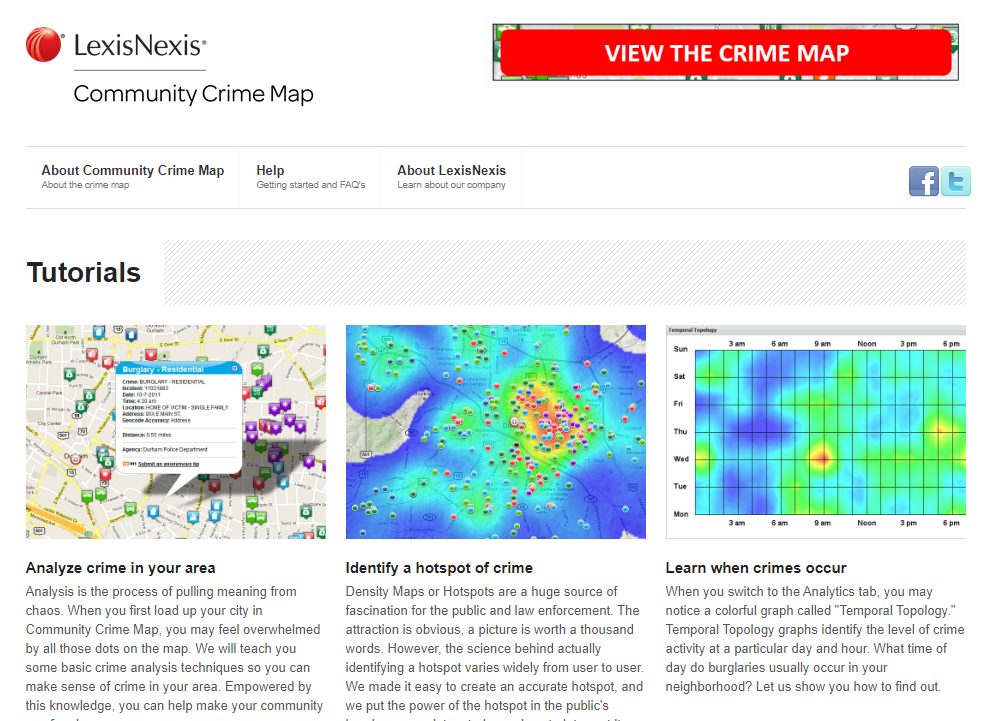 This handy video shows you how to get the most out of the Springfield Police Department's Community Crime Map. 
The FBI-recommended best practice for aggregated local crime data is comparing our own data, year over year. Springfield crime is down 6.9% overall in 2021.
View the most recent annual SPD Crime Report.