Endorsed SPS Board Candidates – April 2022
The Chamber's School Board Endorsement Task Force recently received written surveys and held in-person interviews with all SPS Board of Education candidates to inform their recommendations to the Chamber board.
Based on their unique skill sets, professional expertise and community leadership, commitment to the district and track record of effective community board leadership, the Chamber board has endorsed Chad Courtney and Charles Taylor for the two open seats. The Chamber encourages members to learn more and consider supporting these exceptionally qualified candidates at the polls on April 5.
Visit the Greene County elections page for more information, including sample ballots and ways to find your voting place.
Remember to Vote on Tuesday, April 5!
Meet the Endorsed Candidates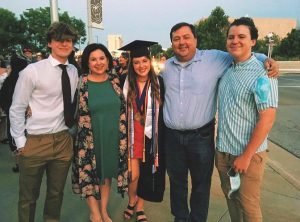 Chad Courtney - Attorney/Owner, Courtney & Mills, LLC
Brings experience as a small business owner to the board
Skilled mediator and consensus-builder; will contribute to objective, data-driven decision-making
Proven leadership and financial management skills developed through extensive professional and board service
Engaged SPS parent that will prioritize district accountability and student achievement
Chad Courtney has demonstrated significant leadership in professional, civic and community organizations over the past two decades. He is a Rotary International Paul Harris Fellow (Sunrise Rotary Club of Springfield) and currently serves on the University of Missouri Extension Council, the Association of Missouri Mediators Board, and the Mizzou Alumni Association Board. His has also served numerous other community and professional organizations including Boy Scouts of America Troop 235, Mighty Mites Football Board, Springfield Ballet Board, and he has chaired several committees for the Missouri Bar Association. As well, Courtney has served in a leadership role for his church, for several SPS individual school booster clubs and PTA organizations and as a volunteer coach for numerous youth athletic teams. He will also bring his experience and perspective as a small business owner to the board.
---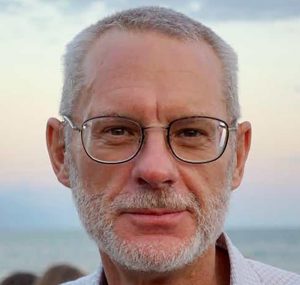 Charles Taylor - Director of Graduate Studies, Department of Communications, Drury University
Experienced educator who understands the role of education in the workforce pipeline
Engaged community member with varied non-profit board and volunteer roles
Well-developed budget/financial skills from current SPS Board of Education service and professional experience
Strong grasp of district operations during this time of transition
Dr. Charles Taylor is the Director of Graduate Studies, Department of Communication at Drury University. Taylor has been engaged in community governing boards and civic service for decades, including serving a current term on the SPS Board of Education. Taylor has also served on the Missouri School Boards' Association Board of Directors, The New American Colleges and Universities Board of Directors, Every Child Promise Early Childhood Education Planning Team and the Boys and Girls Club of Springfield Scholarship Committee.
---
"It was a privilege to interview the candidates. All of them clearly have a passion for education and for the students of Springfield Public Schools.  We appreciate their willingness to serve. From a business perspective, it is vital to have an endorsement process designed to identify the most qualified candidates. The board has endorsed Chad Courtney and Charles Taylor based on their level of board governance experience and financial acumen, and their understanding of the relationship between education, the business community and preparing our students for career success – hopefully, someday, in our own community."
- Brian Hammons, Hammons Products Co., Chamber Board and School Board Endorsement Task Force Member
---
Paid for by Springfield Area Chamber of Commerce  •  Matt Morrow, President – PO Box 1687, Springfield MO 65801