Chamber News: Jen Johnson Named as Chamber's First Chief of Staff
A new role at the Springfield Area Chamber of Commerce is being filled by a familiar face to those who have worked with the organization.
Jen Johnson, a member of the Chamber economic development staff since 2004, has most recently served as manager of investor engagement, working primarily with investors in the Chamber's economic development arm, the Springfield Business Development Corporation.
As Chief of Staff, Johnson will serve as senior advisor to the Chamber president on matters of strategic importance to the organization. She also will assume day-to-day responsibility for progress on high-priority projects, lead the organization's strategic planning and internal communications processes, coordinate communication efforts between the Chamber and its strategic partners, and help advocate for critical issues as needed.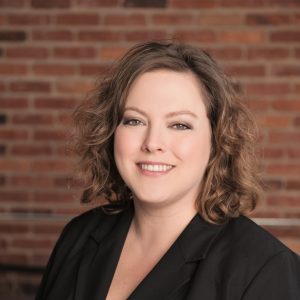 "To take our member service to the next level while pursuing multiple, increasingly complex strategic initiatives, it's crucial that we have one person focused on shepherding organization-wide projects and priorities successfully to completion as they arise," said Chamber President Matt Morrow. "Jen is a strategic thinker and a consensus-building problem solver. Her passion for the Chamber's mission, and proven track record of cross-departmental leadership have earned the universal confidence and trust of her peers on our team. I have absolute confidence in her ability to find innovative solutions for any issue that could come up in the future."
In her time with the Chamber, Johnson has led event planning and  investor relations efforts for the SBDC, written monthly newsletters, project announcements and SBDC Annual Reports, managed the annual Small Business Award, and led the Chamber's cross-departmental team to implement its new database system and website in 2019.
"Working at the Chamber has allowed me to be part of a team truly committed to the Springfield region, helping businesses and residents thrive. I'm proud of the Chamber's role in driving conversations about quality of place, and I'm excited about the future of our community. I look forward to continuing to work with an outstanding staff team, dedicated volunteer leaders, collaborative partners, and the Chamber members who make it all possible."
Prior to joining the Chamber, Johnson served as marketing manager for Oxford University Innovation, the technology transfer arm of the University of Oxford in England, where she managed special events and communications centered around the university's scientific research, licensing and patent deals. She has a bachelor's degree with honors from Drury University.