The Network's Living in SGF Series: Renew Jordan Creek with Tim Rosenbury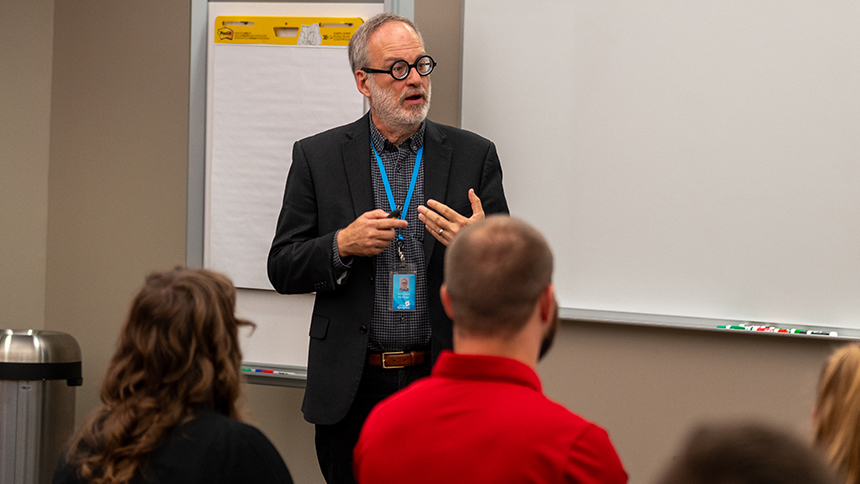 On September 25, members of The Network for Springfield's Young Professionals hosted a lunch-and-learn event for another 2023 Living in SGF series event. The program featured Tim Rosenbury, director of Quality of Place for the City of Springfield. Rosenbury talked about the Renew Jordan Creek project and the goal of quality of place initiatives – to make Springfield a more desirable, competitive, and economically vibrant place to live.  
In his overview of the Renew Jordan Creek project, Rosenbury references the history behind Jordan Creek, the evolvement over time, and the phases of the Project Status Update. Overall, the project goals are to increase Pedestrian and Connectivity Enhancements, create Comfort and Safety improvements, Sustainable Greenspaces Integration, a Sense of Place Development, and Flood Reduction and Water Quality Improvement.  
Following the presentation, Network members had the opportunity to ask follow-up questions to gain a better understanding of how the next steps for the Renew Jordan Creek project will be implemented and how it will better the quality of place in the Springfield community.