More than 600 First Responders enjoy appreciation experience at Springfield Cardinals games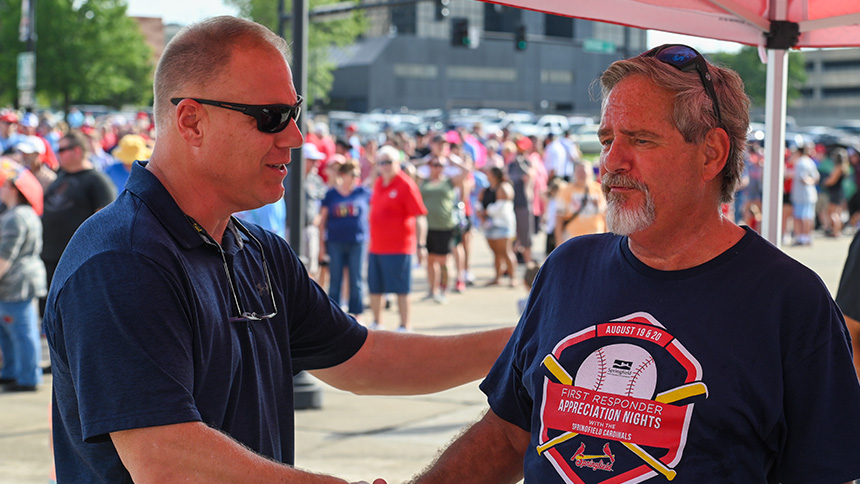 In August, we had the opportunity to show our appreciation over a two-night event, for area first responders at First Responders Appreciation Nights with the Springfield Cardinals. With over 600 first responders and their families enjoyed a commemorative t-shirts, concession gift cards, and many fun and useful items to help them enjoy their evening of baseball as a token of appreciation for their service to our community.
First Responders and family members, not only got to enjoy a night of baseball, they were even a part of throwing out the first pitch and the singing of "God Bless America". With the help and support from presenting sponsor Rick's Automotive, and the Springfield Cardinals, this event offered our First Responders and their families a fun evening at the ballpark and provided the community the opportunity to express gratitude for their dedication.