KARE Health & Wellness is 2023 Small Business Award recipient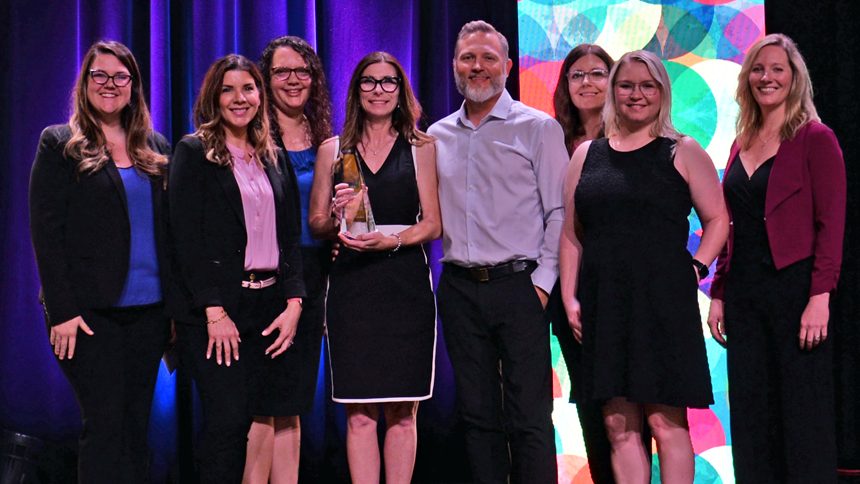 During its annual event on May 10, the Springfield Area Chamber of Commerce announced KARE Health & Wellness as the recipient of the 2023 W. Curtis Strube Small Business Award.
After experiencing health issues with no resolve, the award recipient's owner and founder Keri Sutton began searching for answers. Her own transformation built the foundation for KARE Health & Wellness to deliver functional medicine to thousands of patients. KARE's mission is to create a safe environment for patients to share their personal story and be empowered to take control of their health.
"Keri Sutton's small business story is incredibly inspiring," said Chamber President Matt Morrow. "By continuing to apply everything she learned on her journey to establishing KARE Health & Wellness, she and her team have built a strong and sustainable model to provide patient-centered functional medicine."
The Small Business Award is named for Dr. W. Curtis Strube, late director of the Breech School of Business Administration at Drury University, who was a dedicated advocate of small business and founder of the Chamber's Small Business Council.
This year's recipient was chosen from among a field of five finalists that also included Bug Zero, Grooms Office Environments, Jordan Essentials, and Revel Advertising. Honorees are determined by consideration of written applications that include essays on company history, management philosophy, responses to challenges, innovation in product and service offerings, and contributions to the community. Applications are scored by an independent panel of judges, consisting of previous recipients, local business experts, and volunteers from the Small Business Council.
This award, presented by the Chamber's Small Business Council since 1992, celebrates the success of the organization's small business members and recognizes the important role small businesses and entrepreneurs play in the local economy. More than 80 percent of Chamber members have 50 or fewer employees.