Education Task Force hosts first SPS Board of Education candidate forum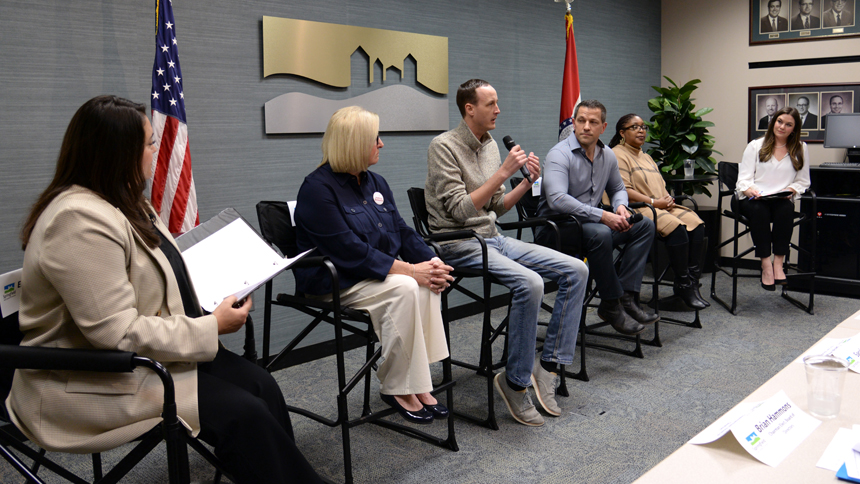 The Chamber's Education Task Force hosted its inaugural candidate forum for Springfield Public Schools Board of Education candidates in March, prior to the April 4 election. Chamber members had the opportunity to hear from all four SPS board candidates on the ballot during the first forum.
Forum questions were prepared in advance by the Education Task Force in alignment with the Chamber's Education Platform. Task Force Chairman Elizabeth Wente and Vice Chairman Sarah Hough moderated the panel. Through the question and answer dialogue, candidates shared their experience, perspectives and priorities with attendees.
At the forum and via other forms of member communication, members were also privy to a comprehensive SPS School Board Candidate Voter Guide. This new publication project was also overseen by Education Task Force members and was designed to provide Chamber members with an additional resource to learn more about all candidates for the R-12 school board.
Based on board direction, the Chamber pivoted from an endorsement model to an education model for SPS school board candidates beginning in 2023.