Springfield Metro Partnership meets with elected leaders and hosts Salute to Legislators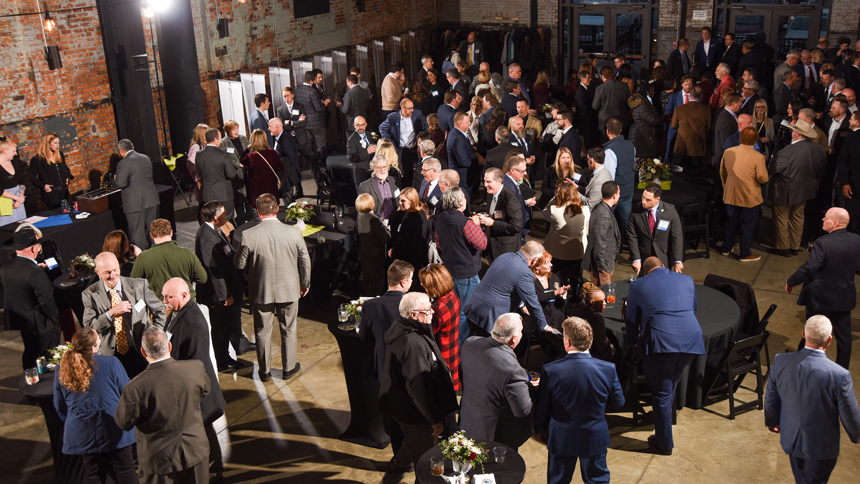 Leaders from the Springfield Metro Partnership (SMP) met with state elected officials on January 25 to share priorities approved by the 10-organization partnership. These priorities were shared in meetings with Governor Mike Parson, Lt. Governor Mike Kehoe, Secretary of State Jay Ashcroft, leadership from the House and Senate, and more. Discussions focused on how to move the region and state forward, and priorities include education and workforce development, state investments and a strong financial future and more. You can read the full list of SMP priorities here.
This group is comprised of the following organizations: City of Springfield, City Utilities, Greene County, Library and Arts Council Alliance, Missouri State University, Ozarks Technical Community College, Springfield Area Chamber of Commerce, Springfield Convention and Visitors Bureau, Springfield Public Schools, and the Springfield Regional Economic Partnership.
The Springfield Metro Partnership also hosted their annual Salute to Missouri Legislators reception following the advocacy day.
This reception, which celebrates the service of lawmakers and showcases the Southwest Missouri region in Jefferson City, has been held for over 38 years and was well-attended by state department leadership, statewide officials and legislators.
Learn more about the partnership and the Salute reception through this Springfield Daily Citizen article, linked here.