Chamber board shares legislative priorities at annual luncheon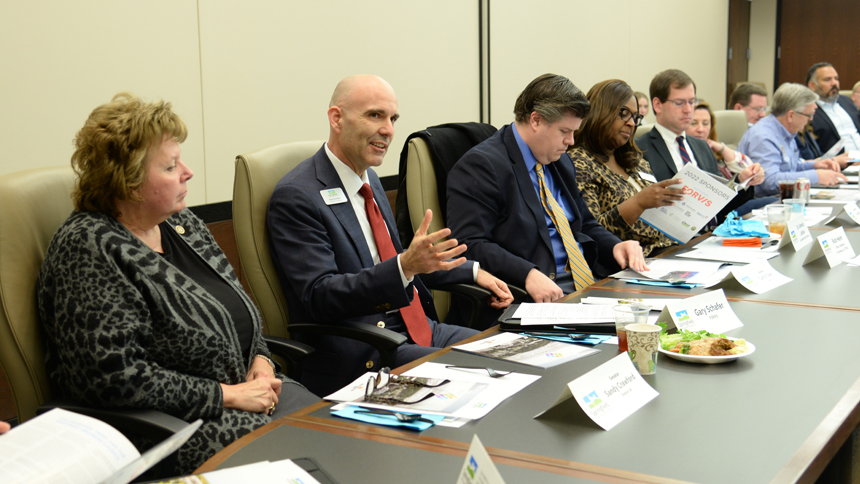 The Springfield Area Chamber of Commerce Board of Directors hosted area lawmakers at the annual board legislative luncheon on January 20. This event provides the opportunity for board members to thank lawmakers for their work in the previous legislative session and advocate for current approved policy priorities with Springfield-area legislators.
Top priorities for the 2023 legislative session include strategic investments in workforce and economic development programs, efforts to address workforce barriers, funding support for education and transportation, improvements to the initiative petition process, continued progress to improve the state's legal climate and much more. See the full state legislative agenda here.
Chamber chairman Joselyn Baldner, Central Bank, talked about the caliber of the local legislative delegation and the importance of connecting the business community with elected leaders.
"The Chamber has a long history of engaging in advocacy efforts on behalf of our members and the annual board legislative luncheon gives our volunteer leaders the chance to highlight top legislative issues for the coming session," Baldner said. "This region benefits greatly from being represented by a strong and engaged local delegation that works hard on behalf of business and the entire region. This discussion sets the stage for dialogue, progress and collaboration in the upcoming session and we are grateful that lawmakers continue to prioritize hearing from the Chamber and working to meet the needs of the business community."
We appreciate the service of our Springfield-area delegation and look forward to continued work on business community priorities throughout the session.