Connecting teachers to employers helps develop tomorrow's talent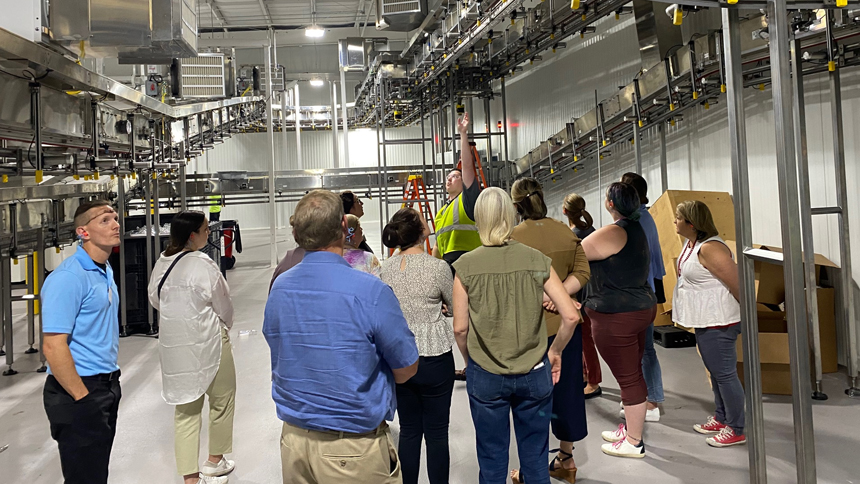 A strategic piece of developing the young talent in our region is ensuring their educators have a strong grasp of the skills needed for in-demand jobs and careers in the Springfield area. As part of the Greater Ozarks Centers for Advanced Professional Studies (GO CAPS) initiative, teachers have the opportunity to "experience" those careers through externships that bring them into real workplaces and connect them with employers in our community.
Twenty-nine teachers from area school districts participated in the GO CAPS Teacher Externship this summer. Teachers toured a variety of businesses, learned about workforce challenges, and were immersed with business hosts for two days of learning.
The teachers frequently expressed they were impressed with the variety of career opportunities available in the Springfield region as well as the willingness of businesses to train students entering the workforce immediately after high school graduation.  They also acknowledged that this experience broke through many misconceptions they had about certain industries and educational path choices.
Most importantly, these teachers are motivated to share what they learned through the externship experience with their students and team members in their districts. They will be working on projects with their students as they connect business to the classroom in more tangible, impactful ways.
Teachers have the chance to provide feedback following the externship. See some excerpts below:
"This program has not only provided me tools for my students, it has also refreshed me personally and I needed that more than I can express."
"It was one of the best weeks of my career and I can't wait to do it again."
If your business would like to know more about participating in the GO CAPS Teacher Externship program in the future, contact GO CAPS Coordinator Karen Kunkel at karen@springfieldchamber.com.