JMARK CEO Thomas Douglas shares lessons learned from years of executive leadership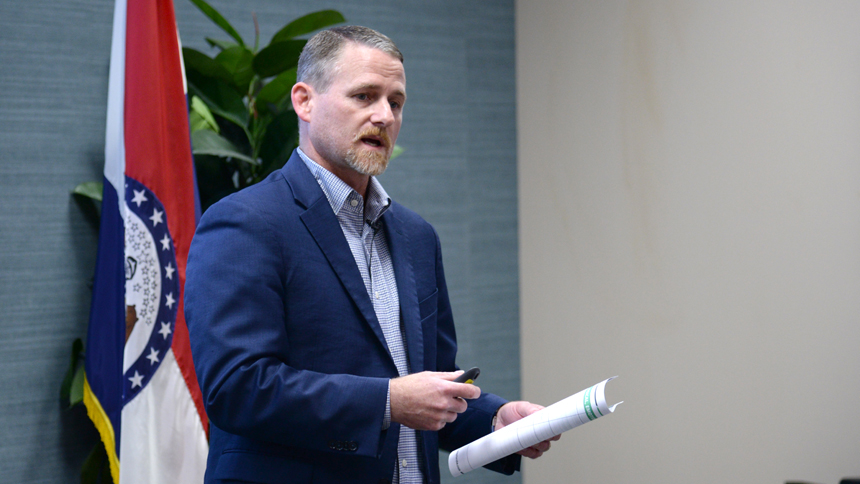 Exposure to toxic leadership early in his career journey sparked JMARK CEO Thomas Douglas' mission to become a leader that would put people first. "When I was in the Navy, I had the fortune and misfortune to work for a gentleman who taught me how not to be as a leader," said Douglas. "He was horrible. It was a train wreck. I vowed at that time that if I was ever in a situation of leadership that I would never treat people that way."
That was the start of a professional journey resulting in tremendous professional success, both for Douglas and JMARK, an award-winning innovative IT solutions provider for organizations of all sizes. Douglas captures and summarizes many of the impactful and helpful lessons he's learned over decades in his new book, Adapt or Die.
At the August 60 Minutes to Success workshop, Douglas shared insights and best practices featured in the book, including breaking down his proven Algorithm of SuccessTM to get businesses from where they are to where they want to be.
"As a business leader, you have to love the truth," said Douglas, describing key elements of creating an environment of psychological safety that provides a strong foundation for performing at a high level. "We screw up a lot and we need to be able to deal with the truth including having people around who will tell us the truth."
Douglas shared many highlights from the book and worksheets to help attendees see the nuts and bolts of the processes that will ensure a clear line of sight that generates repeatable outcomes that lead to stability and growth:
The keys to fixing People Puzzles. Putting people first, both in the company and with clients, leads to innovation, energy, and high performance.
The keys to business acceleration. How to pair hard-won knowledge and hard-working teams up with the right tools and technology to create explosive growth and increase the velocity of success.
The keys to turning prospects into buyers. The logical, emotional, and competitive triggers that break through common objections, helping businesses reach the minds and hearts of prospects to generate desire and action.
The keys to the checkbook. The pain points that act as Cash Release Triggers with customers, helping them understand the benefits of your services and motivating them to take action.
The keys to the perfect customer. The powerful framework for discovering who the ideal target customer is, understanding what those buyers want, and mapping out how to reach them to make the pitch and get the purchase.
The keys to financial safety in your business. How to determine what you want for your company and yourself as an owner and leader, laying out a proven method for building the stable business.
For more information about Douglas and the lessons shared in the book, visit www.adaptordie.com.