Fed economists share insights about regional and national data at Economic Outlook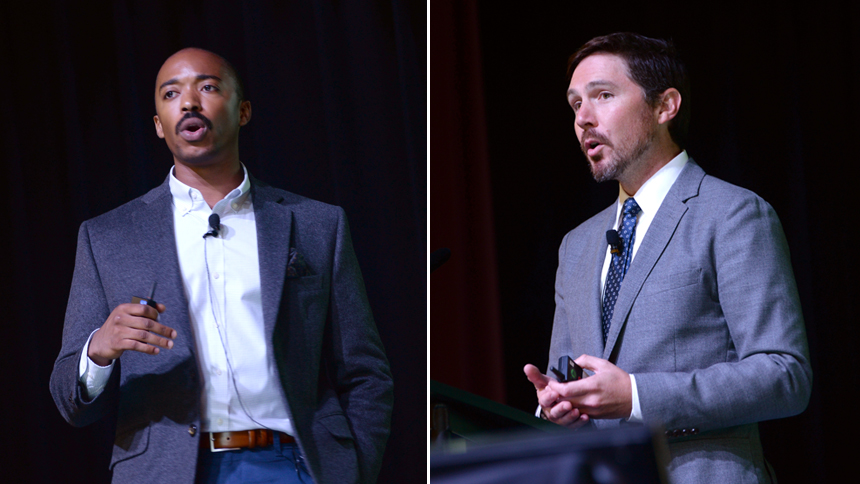 Two economists from the Federal Reserve Bank of St. Louis shared data and insights with a sold-out crowd at the Springfield Business Development Corporation's (SBDC) Economic Outlook in August. The SBDC is the Chamber's economic development arm.
Associate Economist Nathan Jefferson took a deeper dive into local and regional economic data and trends including a surge in housing activity while housing inventories remain below the national average. As well, the data shows that services employment is returning to trend.
Among the 2023 projections, the short-term output growth for the Springfield MSA is above the state and national trends. See Jefferson's slide below: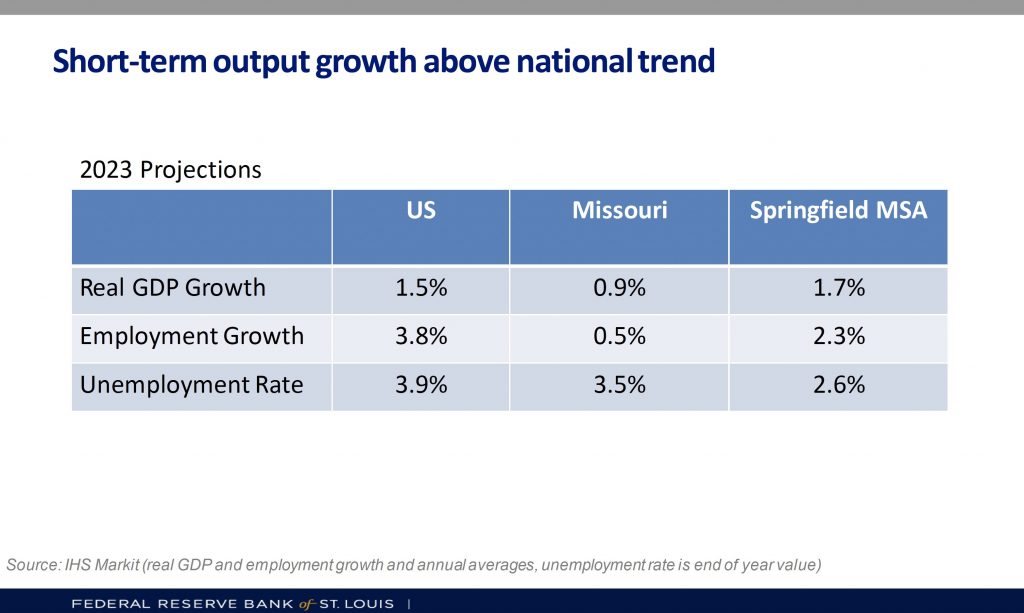 It is also anticipated that the Springfield MSA will grow quickly over the next year before slowing over the next four years. Springfield's workforce population is expected to grow by about 0.8 percent from now until 2027.
While the Springfield region is still subject to macro risks related to national trends such as inflation and weaker consumer spending, Jefferson pointed out that because less cyclical industries like education and health care make up a larger share of the area's economy than the national average, this does allow for more stable growth here.
Senior economist Charles Gascon highlighted national trends such as a slowdown in goods consumption although overall consumption remains relatively stable. Gascon noted that curbing inflation remains a key priority of the Fed.
The views expressed by the speakers (8/24/22) do not reflect official positions of the Federal Reserve Bank of St. Louis or the Federal Reserve System.