Heading into summer by celebrating business successes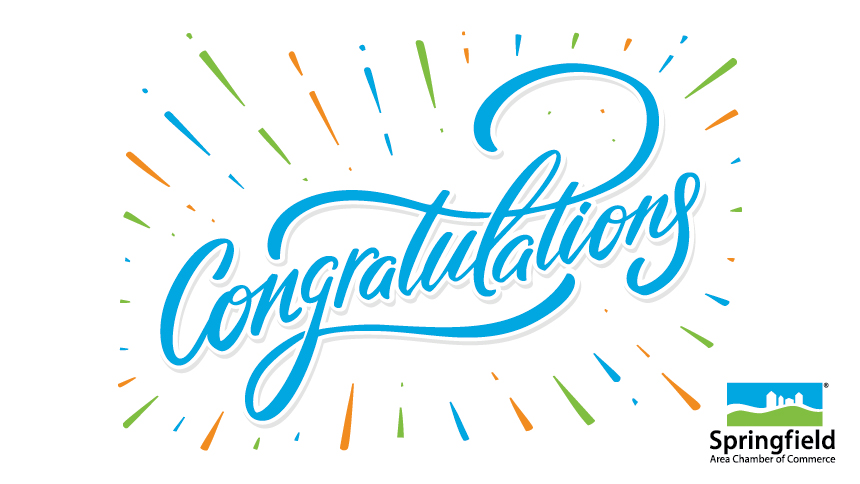 Every day, the Chamber works to help businesses grow and thrive. And one of the things we love most is when we get to help those organizations commemorate significant achievements – grand openings, anniversaries, new facilities and more.
May saw the celebration of new openings and milestones for multiple Springfield-area organizations, including some very special anniversaries. Check out all the businesses that the Chamber recognized last month!
On May 3, TLC Properties broke ground on their new Heritage Apartments. This multi-use development featuring retail space and luxury apartments is located at the site of the old Heritage Cafeteria on East Battlefield Road.
On May 5, Charity Fent Cake Design marked their one-year anniversary and their new Chamber membership. The company offers custom-designed cakes for weddings, birthdays and all special occasions.
Also on May 5, KCI Construction Company celebrated the opening of their first Springfield office. The St. Louis-based construction contractor has a 100-year history of design-build work for transportation, industrial and business facilities.
On May 6, Aqua Nails & Spa commemorated the opening of their second location, inside Battlefield Mall. The salon offers a full range of manicure, pedicure, waxing and facial services.
On May 10, Discovery Center of Springfield celebrated the one-year anniversary of the opening of the Discovery School. The school offers hands-on education focused on STEM (science, technology, engineering and mathematics) subjects.
On May 16, Vital Farms cut the ribbon on the expansion of their "Egg Central Station" egg-washing and packing facility in Partnership Industrial Center West. The expansion doubles the square footage of the facility, which opened in 2017, to 150,000 square feet.
On May 19, Howler Bike Park celebrated its grand opening. The mountain bike park off Highway 65 offers a range of biking opportunities for riders of all skill levels.
On May 24, 7 Brew Coffee opened its third Springfield location. The drive-thru coffee company based in northwest Arkansas now boasts 20 locations in five states.
On May 26, Wickman's Garden Village celebrated its 100-year anniversary. The company offers a garden center, greenhouse, flower shop, landscape and irrigation services.
And on May 31, Glenstone Veterinary Clinic celebrated its grand opening. The clinic at Glenstone Avenue and St. Louis St. provides quality veterinary care for the fur members of your family.
If you'd like to see pictures and information from any of our ribbon cutting events – as well as Chamber updates and news from our members – follow us on Facebook!