Welcoming our two new membership development coordinators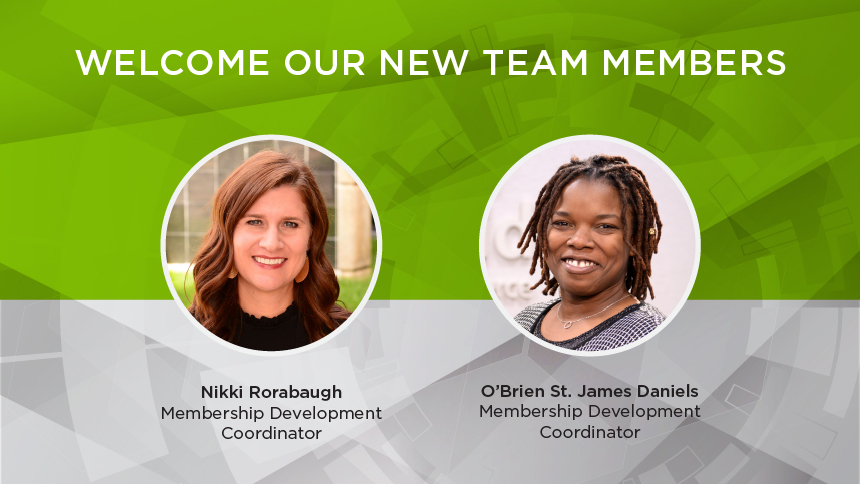 The Chamber is pleased to announce the hire of two new Membership Development Coordinators in the Chamber's membership department.
Nikki Rorabaugh joined the Chamber team on October 5. She previously worked as the development director for Central Christian School, development director for Washington University in St. Louis, and as membership director for the Bozeman Area Chamber of Commerce in Montana. She is also a travel consultant with Magical Vacations in Nixa.
O'Brien St. James Daniels joined the Chamber team on January 18. She has worked at Mediacom and FedEx, and most recently she served as youth coordinator with Foster Adopt Connect.
Nikki and O'Brien are putting their experience to work helping to grow the Chamber's membership base and strengthen relationships with existing members.
"Both Nikki and O'Brien bring valuable skills to the Chamber's membership department," said Chamber President Matt Morrow. "We're always working to grow our ranks and continue providing the highest level of service to our members; bringing these two professionals on board is a significant step toward those continual goals."