Annual Passes available for 2022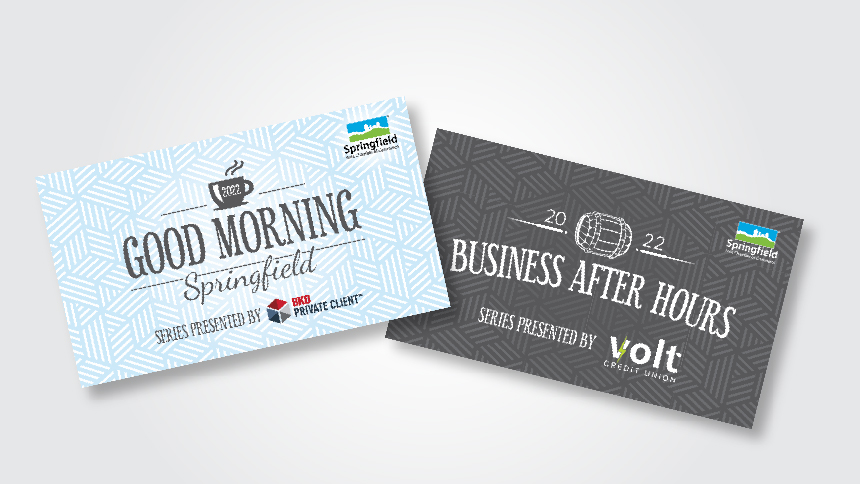 The Reach Campaign for 2021 has come to a conclusion, but there is one opportunity still available for those who want to both support the Chamber and connect with colleagues: Pick up an Annual Pass!
An Annual Pass offers numerous advantages over buying event tickets individually – you save money over the cost of buying individual tickets to each event, plus the convenience of paying one time to get into all the events in the series, the ability to skip the registration process each month, and the option to share your pass with someone else in your company if you can't attend.
The Chamber offers passes for two of our most popular event series:
Good Morning, Springfield! – Our monthly networking breakfast features current topics and timely updates from the City of Springfield, Greene County, Springfield Public Schools and the Chamber. Find out what's going on in your city and the region, usually on the first Thursday of every month.
Passes cost $250 through the end of 2021. Please note: The price will increase to $300 after January 1, coinciding with increased costs for producing the event.
Business After Hours - Join the fun of casual conversation with fellow Chamber members. Great food and door prizes await while you connect with other business leaders and make new contacts, usually on the second Thursday of the month.
Passes cost $75.
If you're interested in purchasing an Annual Pass for either of our 2022 series, visit the links above!