Kicking off the sixth annual Reach Campaign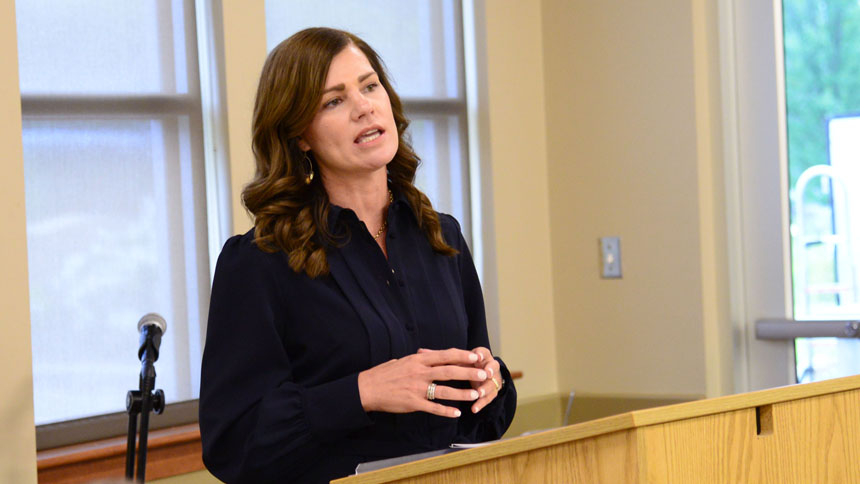 The Chamber has started the sixth year of our annual Reach Campaign, and it's your chance to join us in reaching for new growth – for your business and for the community.
If you're not familiar with the campaign, it's your annual opportunity to purchase marketing and sponsorship opportunities with us for the coming year. It's a comprehensive approach that lets you increase your visibility with your fellow Chamber members by supporting the Chamber programs that best align with your own mission and message.
The campaign started officially with a kickoff party on September 2 at the Springfield Botanical Center in Nathanael Greene Park, in keeping with this year's theme of "Reaching for New Growth." The event featured information about the campaign for volunteers as well as words of inspiration from this year's campaign chair, Joselyn Baldner of Central Bank of the Ozarks.
This year's campaign features several new and updated sponsorship opportunities, including a revamped approach for 2022 to our First Responders Appreciation event, our Annual Member Appreciation event, and the return of our 60 Minutes to Success Business Workshop series.
If you want to grow your organization's brand and visibility by supporting Chamber programs and initiatives, your window of opportunity is limited. The Reach Campaign sells sponsorships for all of 2022, and the campaign wraps up on November 4.
If you'd like to learn more, you can contact us or fill out this brief form to ensure a campaign volunteer will contact you and help match you with the best fit for your organization.
We hope you'll consider taking part in the Reach Campaign to make an investment in the Chamber and its mission: helping to make Springfield a great place to do business by working to increase opportunities for businesses of every size to succeed, grow jobs, our workforce and investment in the region.