Announcing the 2021 Small Business Award finalists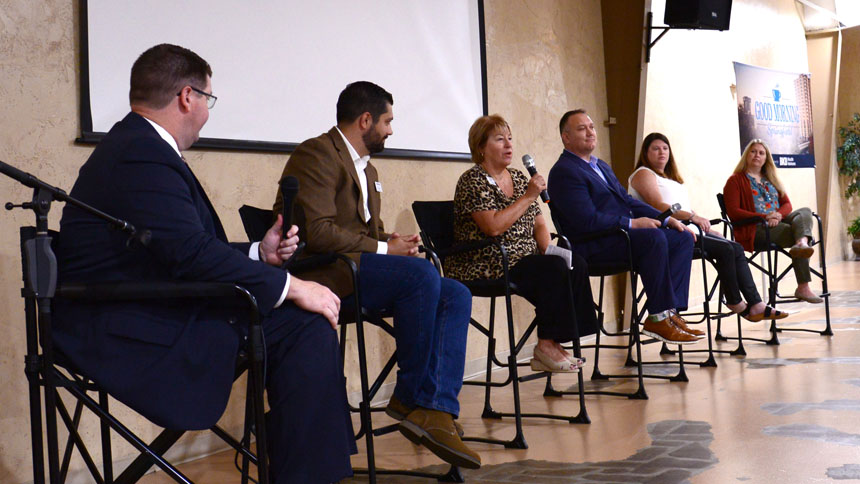 Five area businesses have been named as finalists for the 2021 Small Business Award. The finalists were determined based on written applications that include essays on company history, management philosophy, responses to challenges, innovation in product and service offerings and contributions to the community. Entries are scored by an independent panel of judges.
This year's finalists, in alphabetical order, are:
Burgess Aircraft Management, LLC (dba Ozair Charter Service) was established in 2007 to provide jet charter service from Springfield. The company operates a fleet of nine jets and flies anywhere in the continental U.S., Alaska, Canada, Mexico and the Caribbean.
Dynamic DNA Laboratories is a state-of-the-art genetics lab that specializes in advanced DNA testing. The company offers a range of services including family and ancestry testing, proactive health panels and personalized medicine reporting.
Harmony House was founded in 1976. The organization provides shelter, advocacy and education to survivors of domestic violence and promotes the principle that all individuals have the right to a life free of abuse.
Loehr Health Center, formerly Loehr Chiropractic & Acupuncture, is a holistic, family-style health clinic with chiropractors, acupuncturists, and other health professionals. They also offer sports and injury prevention and rehab services, as well as massage therapy, nutrition and other services.
TheraCare Outpatient Services, LLC, partners with clients and families to provide therapy in a safe, caring environment focused on improving quality of life and confidence. They take an individualized approach to therapy designed for individuals of all ages.
The five finalists were officially announced during the Chamber's Good Morning, Springfield! event on September 2. They'll be celebrated during the Chamber's Small Business Award event on November 10 at the Oasis Hotel & Convention Center, which culminates with the announcement of the 2021 W. Curtis Strube Small Business Award recipient. The presenting sponsor of this year's event is Biz 417.
More than 80 percent of Chamber members are businesses with 50 or fewer employees – one of many indicators of how crucial small businesses' success is to the area's ongoing success.
"Small businesses have continued to show amazing resilience and ingenuity in the current business environment," said Chamber President Matt Morrow. "These five companies are amazing examples of the resourcefulness of small businesspeople in our area, and we're thrilled to be able to honor them."