Announcing the Chamber's new talent retention coordinator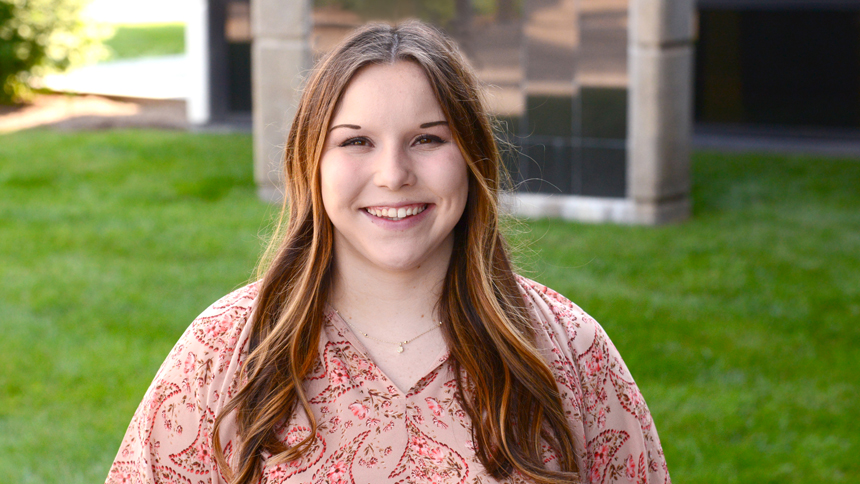 The Chamber is pleased to announce the hire of Tori Reaves as Talent Retention Coordinator in the Chamber's economic development department. Her first day on the job was June 7.
In her new role, Reaves will act as staff liaison and coordinator for The Network for Young Professionals, the premier organization for Springfield professionals under 40 who are interested in connecting with other young professionals, advancing their careers, filling leadership roles in the community, and building relationships with other business leaders.
She also will help lead the Chamber's outreach to area universities by telling students about Springfield and encouraging them to remain in the Springfield region after graduation. That includes sharing the new CampuSGF guide, showing college students and young professionals all the amenities our region has to offer.
Reaves is a graduate with honors from Drury University, where she majored in Strategic Communications. She most recently served as a Marketing Promotions Specialist with the corporate office of O'Reilly Auto Parts in Springfield; her previous professional experience includes work with United Way of the Ozarks and the Boys and Girls Clubs of Springfield.
"We are thrilled to have Tori join our team to help lead our talent retention efforts," said Chamber President Matt Morrow. "The current workforce shortages affect all aspects of our economy, but one of the best groups to help address that issue is a highly engaged core of young professionals who are passionate about our community. Tori's energy and enthusiasm are just what The Network needs to continue thriving and growing into the future."