SGF Business Insider Podcast – January 2021: How Do Business Leaders Prepare?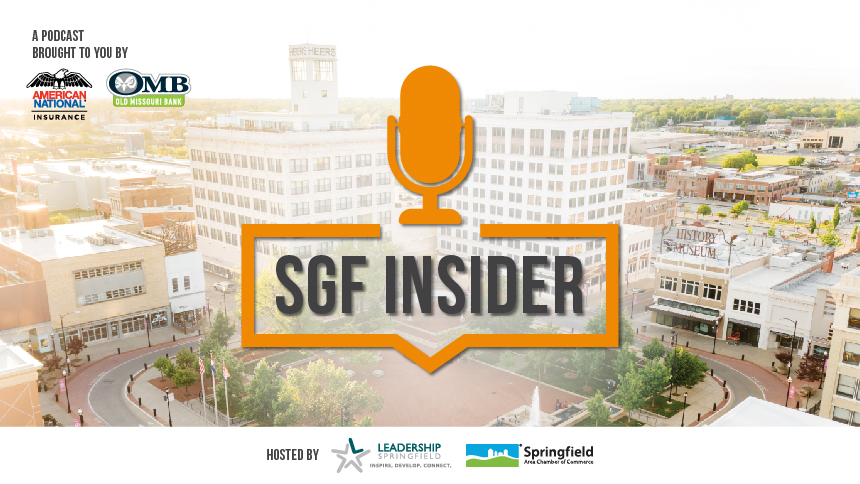 Welcome to SGF Insider, our cooperative podcast project with Leadership Springfield where we give you a look at the people and programs that help make Springfield a great place to live, work and play.
In this installment of the Chamber's portion of the project, SGF Business Insider, Matt Morrow sits down with Robin Robeson of Guaranty Bank and Logan Aguirre of the 417 group of publications. Robin served as chair of the Springfield Area Chamber of Commerce Board of Directors in 2020, while Logan takes that role in 2021.
Hear their insights into:
Why they take time from their busy professional lives to get involved in volunteer leadership
What they've learned from their public service
How others can get involved in their community
And if you haven't already, be sure to click the buttons below subscribe to SGF Insider wherever you get your podcasts, so you never miss the latest episode!
Thank you to Old Missouri Bank, for sponsoring SGF Business Insider, and a special thank you to Shaun Munday for composing our opening and closing theme music!
---