Info about Annual Passes and 2021 event attendance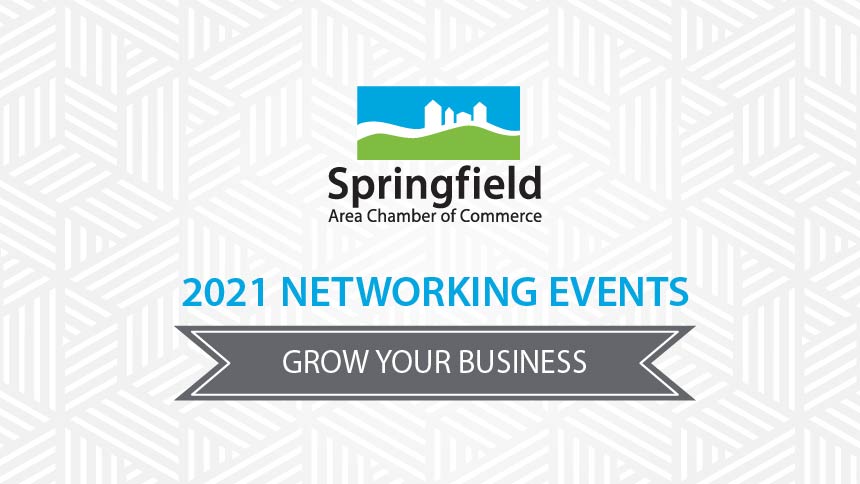 Since the Chamber began its annual Reach Campaign five years ago, we have sold the majority of our Annual Passes for our regular monthly events through the campaign. While this year's campaign was no exception, we want to let you know there are still passes available for Good Morning, Springfield! and Business After Hours.
In recent months, the Chamber has received a wide range of feedback from both members and event sponsors about the impact of COVID-19 on our events. Many of you want to attend events in person in compliance with safety regulations, while others have policies in place that do not allow employees to attend in-person events or are not yet comfortable in group settings.
We have worked to frame an approach to our events in 2021 that will best accommodate the very different perspectives and considerations of our sponsors and member attendees.
In 2021, the Chamber's plan is to hold Good Morning, Springfield! programs and several of its signature events* in person and to also offer virtual access for those who prefer to attend in that way. With this hybrid approach, members can choose how they wish to attend – in person or virtually.
The hybrid approach allows the Chamber  to continue utilizing member venues for our events as well as engaging other members to provide the services and products that support our events such as printers, caterers, advertising specialty companies, and audio-visual service providers. Event attendance cost will be applicable to both forms of attendance as appropriate.
Following best practices for social distancing, most venues will safely accommodate a limited number of in-person attendees – and for events with Annual Passes, first priority for in-person attendance will go to sponsors and Annual Passholders. This means that if you are interested in attending an events like Good Morning, Springfield! person in 2021, purchasing a pass may be a good idea. Click here to learn more about Annual Passes for next year.
Here are some items to note for those attending events in-person:
The Chamber will comply with all public health-related local ordinances and, in partnership with the health department and the venue, exceed those standards by taking additional precautions for the safety of attendees.
Based on recommendations from local public health partners, all in-person attendees will need to RSVP by name in advance. This includes Good Morning, Springfield! Annual Passholders who wish to attend in person.
We will make clear in advance whether and how food is to be served. If food is served, it will be done in accordance with safety regulations. This may mean receiving a gift card or voucher rather than eating at an event or receiving individually boxed food to go as you exit the event.
Additional information regarding safety precautions for each event will be available to registrants in advance of the event.
For those attending virtually:
Registration will be required for virtual attendance. Sponsors and registered attendees will be provided access to the full live program.
Chamber staff and volunteer leaders will continue to monitor this approach throughout the year. If circumstances make altering this plan necessary, we will make every effort to inform our members and sponsors as quickly and comprehensively as possible.
Events such as Business After Hours, due to the nature of their format, will only be held in person and only when it is possible to do so safely. Events other than those specifically referenced below may be subject to being rescheduled or held virtually only.
Thank you all for your continued support, and your continued flexibility, as we navigate these unique circumstances together. If you have questions about this hybrid approach to events in 2021, please contact Jennifer McClure at jmcclure@springfieldchamber.com.
---
* Hybrid event approach applies to the following events:
Good Morning, Springfield! monthly events
ATHENA Award Luncheon
Annual Meeting
Annual Membership Lunch
First Responders Appreciation Breakfast
Small Business Award