SGForum 2020 lets YPs be a part of the story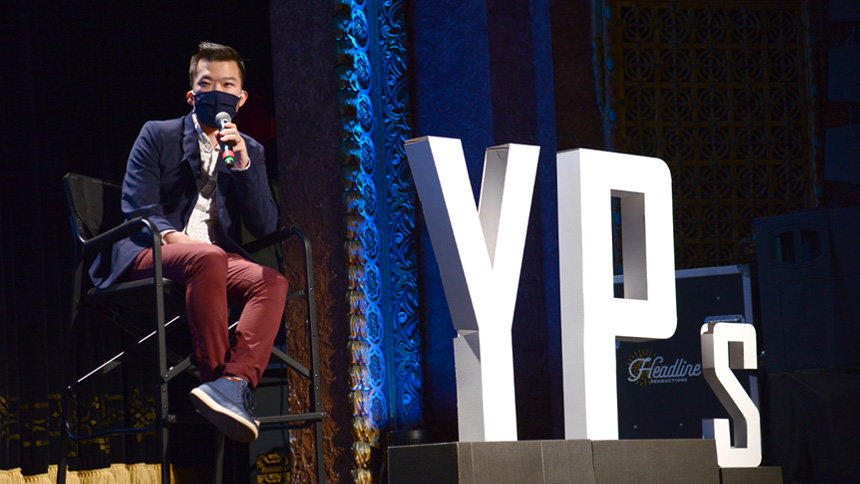 SGForum 2020 was definitely one for the books! With nearly 500 joining the event virtually, The Network for Young Professionals provided professional, personal and community development through a variety of sessions, and talked all about the power of storytelling.
The day began with a keynote presentation from Jason Roberts with the Better Block Foundation, who talked to us about creating the place we dream of living in - not in decades, but days. His talk encouraged young professionals to make change in their community and not to wait around for others to do something: "If you're passionate about something, you have everything it takes to be a leader."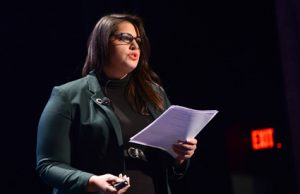 In the first mini-session of the day, "There's No Place Like SGF," viewers heard from five young professionals on how they are building the life they dream of in Springfield. From mural festivals to musicians, these young professionals have chosen this community to make change and make it a better place. As Brandy Harris, CEO of the Boys & Girls Club of Springfield - and the reigning "Captain Springfield - said, "Why do I stay in Springfield? It's a town with a heartbeat that helps keep people alive. This town, and the people in it, built me."
The next mini session, "SGF: A Place For You & Me," featured a panel of YPs who are a part of the inclusion and diversity story in 417-land. They shared stories of how they are ensuring all young professionals have a seat at the table and a chance to shape the future of our community. They emphasized how representation matters and mentorship is hugely valuable. In order to move forward, Christa Moss shared, "I think we need to stop apologizing and start working on what we've learned in the past to change our future."
Our last mini session, "Once Upon a Time in SGF," was all about using stories to inspire, connect and persuade. Two local storytellers took the stage to share about how their personal and professional experiences have taught them to use stories in all aspects of life. Sarah Jenkins of Mostly Serious Interactive Agency shared three storytelling lessons from sketch comedy: Have a unique point of view, heighten the joke and subvert expectations. She used these lessons to get more young professionals to vote through the "SGFing Vote" initiative. Logan Aguirre of 417 Magazine closed out the session by sharing how she and her team decide if a story is worth sharing in their publication. She used their criteria to help us think about how we can persuade others to love SGF by sharing our own SGF love letters.
The day ended with a closing keynote from Beth Silvers with Pantsuit Politics, who joined the event virtually to talk about how we can still listen to each other, even when we disagree. She offered several key takeaways: Disagreement is inevitable and important, asking questions is a great way to move forward - even if what you think they are saying is "totally bananas" - and "you get stronger by giving grace, to yourself and to your co-workers."
The dozens of young professionals that attended in person and the hundreds that tuned in online learned a lot from this year's event, and they've already said how much they're looking forward to gathering again in 2021. Thank you to everyone who joined in, and to the amazing sponsors for making this event possible!
If you missed the event, or can't get enough of it, you can view recordings on The Network's website.