Placemaking in a pandemic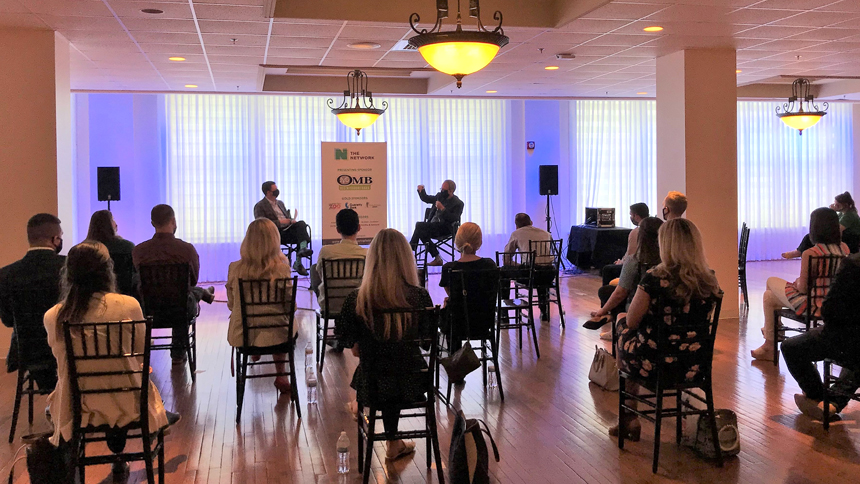 Before the pandemic hit our area, The Network for Young Professionals was just starting to get heavily involved in Forward SGF, the City of Springfield's comprehensive plan for the next 20 years. YPs attended the workshops in January to ensure their voice was represented when looking to the future of our community. They even held "tailgates" before the workshops to encourage more people to attend – which they later found out was a first for the planning consultants.
It's safe to say that Springfield YPs are excited about the future of our community and want to have a hand in crafting the vision.
Then COVID-19 hit, and many aspects of placemaking came to a halt. As the community has started to gain its footing and navigate these unprecedented times, The Network realized it needed to continue focusing on making Springfield the best place to live.
In March, the City of Springfield hired Tim Rosenbury for the new position of Director of Quality of Place Initiatives. Not many communities have a role like this, so when The Network found out about it, they knew they needed to hear from him. Young professionals in our community have access to key leaders, and Tim was more than willing to sit down with The Network and talk all things placemaking.
Here were some key takeaways from their conversation at The Gallery on July 28:
Tim's experience as an architect has greatly helped him in his new role, as design is one of his top priorities.
Placemaking is about making public space that is safe, engaging, and a fun and exciting place for everyone. So Tim gets to be a part of projects at the City to ensure we are doing all we can to make Springfield a better place.
Placemaking is somewhat of a buzzword right now, but it's been on Tim's mind a long time. But technology and globalization of communication has made the need for great places that much more important.
Tim emphasized the need to focus on trying to retain college students by making even more effort in places around campuses. For many students, that small radius is their entire impression of the city.
One way that Tim thinks we can leverage our natural assets is expanding our trail network and continuing efforts to connect some of existing attractions in our area!
YPs can support placemaking by doing what they're already doing: showing up. Attend the additional Forward SGF workshops planned for the fall, and be contributors rather than just consumers … and don't forget to get out and vote.
If you'd like to see a full video of the virtual version of the event, it's available on The Network's website.