Finding ways to come together, even when separated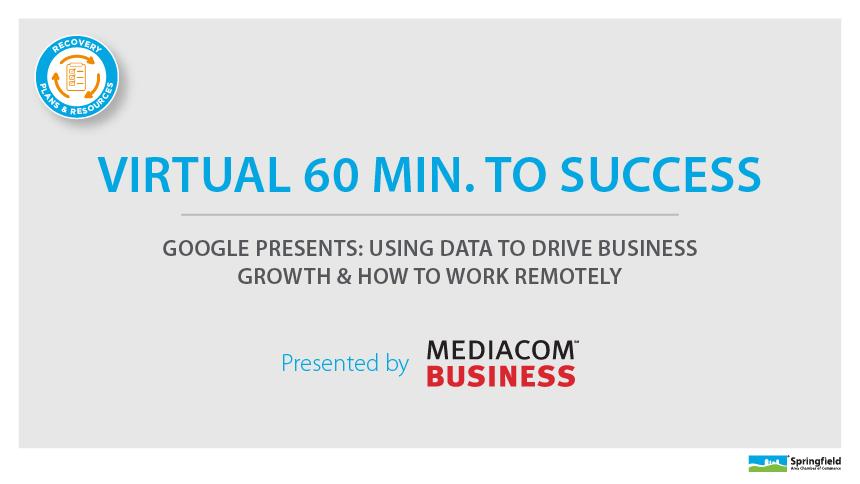 One of the Chamber's key functions through the years has been as a "trusted convener" for businesses and employees. We have always worked hard to bring people together and share with them important information to help them grow and prosper.
COVID-19 has made that more difficult, as it has with so many other aspects of life. As with everything else, we have had to make changes and become more flexible and versatile.
But it is critical that we continue offering this information and these chances to connect in whatever format we can. It's crucial for the health of area businesses and the Chamber itself, and it's important because we need some semblance of familiarity to grab onto in these extremely uncertain times.
While we've had to postpone or cancel some of our events out of necessity, we have been working to convert some of our planned meeting opportunities to the new "virtual normal." Here's a look at what we've been doing, and what we have planned in the coming weeks.
Good Morning, Springfield! (Thursday, April 2) – One of the Chamber's first significant ventures into the realm of virtual events was the April edition of our monthly breakfast series. While there was no buffet line, there was plenty of important information to share. The event included presentations from Chamber Board Chairman Robin Robeson and Springfield-Greene County Health Department Director Clay Goddard, a live call-in from U.S. Senator Roy Blunt, and pre-recorded information from the city, county, and CoxHealth.
The Network's CEO Series – The Network for Young Professionals presented its interview with architect and Chamber board member Rita Baron to Network members via video on April 28. The video is posted on YouTube if you'd like to watch!
60 Minutes to Success (Thursday, April 30) – Part of dealing with the ongoing stay at home order means flexible scheduling. Brett Curry of OMG Commerce was eager to accommodate by moving up his planned presentation from August to April. He offered a wealth of timely information about the value for small businesses of advertising through YouTube, the world's second largest search engine.
60 Minutes to Success (Monday, May 11) – Bryan Caplan of Grow With Google is no stranger to the Chamber, having presented during the 2019 edition of the 60 Minutes to Success series. He returns this month with a presentation that is both relevant and needed – a look at how businesses can use Google data to engage with customers, as well as best practices for remote work. You can still register for this free event!
Good Morning, Springfield! (Thursday, May 14) – The May edition of our monthly networking breakfast will also be a live-stream event. We'll feature up-to-the-minute information about our community's reopening and recovery efforts, as well as resources for how you can work to continue navigating the impacts of this ongoing crisis. No registration is required. Visit our calendar for more information.