Continuing efforts to attract talent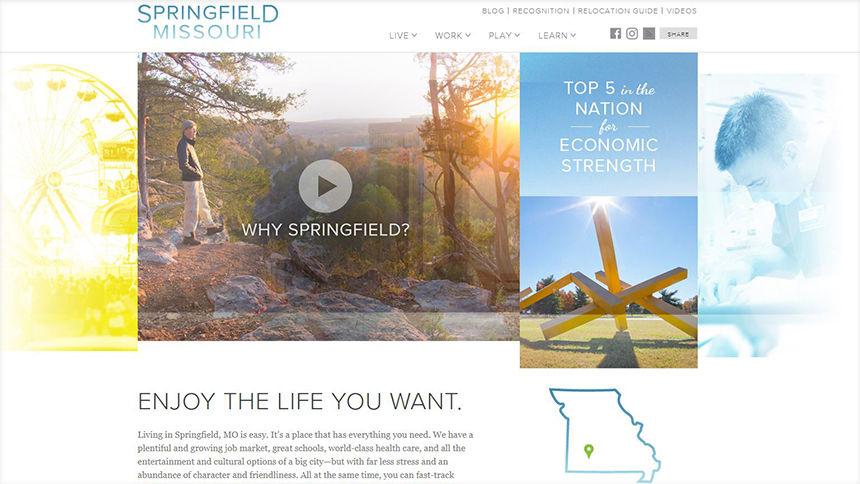 Part of the work of the Chamber and its economic development arm, the Springfield Business Development Corporation, is to attract new potential employees to our region by showing the many things that make Springfield a great place to live, work and play.
To broaden the reach of our talent attraction efforts, Chamber economic development staff has been working with a local digital marketing agency on a proactive campaign this year.
By partnering with JumpSIX Marketing, we've engaged with more individuals across the country considering a relocation, and those efforts have driven up overall traffic to our talent attraction website, LiveInSpringfieldMo.com.
To increase Springfield's exposure as an attractive place to live and work, we placed ads on social media platforms LinkedIn and Facebook targeting individuals working in high-demand fields and those who have lived in the Springfield region at some point in their life, such as during college or early in their careers. The results have been great thus far, reaching more than 1.8 million people, making over 7.7 million impressions and receiving almost 50,000 click-throughs to date.
That website, along with the Relocation Guide published every two years in partnership with 417 Magazine, is also critical to the work of several of our area's largest employers as they try to attract potential employees to the area, as the Springfield Business Journal noted in a recent article.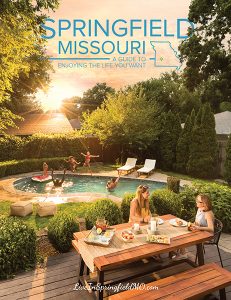 "The website and Relocation Guide are the centerpiece of our talent attraction marketing efforts, but the key to making the whole process work is our partnership with area employers," said Rachael Mhire, the Chamber's marketing manager. "We wouldn't be able to produce these resources without employer input and direction, and our ability to partner with area businesses to meet their needs is what really makes this such a valuable program."
But any online product is only as good as its newest content, so the Chamber's economic development staff will be working on a redesign of the five-year-old website in 2020. Using best practices, this update will ensure we're providing the best user experience and allow us to boost search engine optimization to improve organic visitor traffic.
The work also includes a reboot of the centerpiece in our Talent Attraction Video series, "Enjoy the Life You Want in Springfield, MO," which should launch in the first quarter of 2020.
"We want to make sure we are proactively working to reach potential new members of our community wherever they are," Mhire said. "It's an ongoing process to keep these resources current, fresh, and relevant to best tell the story of what a great place Springfield is to live and work."