Growing and developing the culture of your company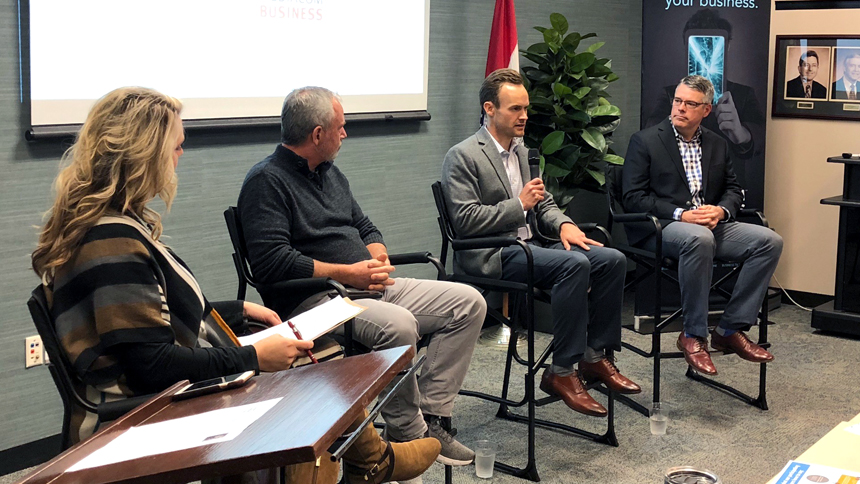 As companies look at ways to grow, part of the process is finding and retaining the right people – and one of the keys to success is fostering the right company culture. Three local business leaders discussed how their organizations are doing just that during the November 6 edition of the Chamber's 60 Minutes to Success series.
The event was titled "Culture – What it Is, Why it Is Important and How it Adds to Your Bottom Line" and focused on strategies for determining what the culture is in your business, or how to develop one if it doesn't already exist.
Dr. Alina Lehnert of Lehnert Leadership Group moderated the panel, asking the panelists first about how they define culture in their own organization. The answers, of course, vary based on the size and scope of the business.
"We focused on bettering the lives of our employee-owners, their families and the community," said Tim Stack, executive vice president of SRC Holdings Corp., which employs some 1,900 people. "That all boils down to quality of life, which is at the heart of everything we do."
The approach is different for Greg Venturella, co-owner and founder of Travellers House Coffee & Tea, which has two locations but only a handful of full-time employees.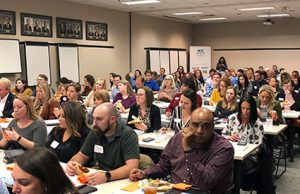 "Because of the transitionary nature of most of our employees, it's tough for (wife and co-founder) Cherie and I to create a culture," he said. "It's a reflection of who you are. So putting it on paper, it helps me sleep at night to know I can turn the daily business over to someone who would treat customers the same way I would."
Employee turnover makes it incredibly important to have a strong feeling for how your employees are interpreting your company culture – and how it changes over time. That issue, however, isn't unique to service industry businesses like coffee shops.
For Mickey Moore, CEO of Tomo Drug Testing, having the right person in the right position is imperative to making sure the right company culture continues to perpetuate itself.
"Finding the right person for the right spot is crucial – and sometimes that means seeing that someone doesn't fit the culture, even if they're really good at their job," he said. "Our business in and of itself is not sexy, so we have to reinforce the culture."
And reinforcing the culture depends on the message not just coming from the top of the organization, according to Stack.
"Our role is to ensure there are other people in line who mirror the values, and we must be willing to give other people credit – and take the blame when things aren't going well," he said. "We have to be servant leaders."
For Travellers House owner Venturella, culture helps overcome the challenges of the constant change in his workforce.
"For me, every day is a learning experience," he said. "This is not a career job. That's just the facts of it. There's a big age gap for me, too, so generational differences are a challenge. And there are the pains of being a startup, too. I have to lean on the drive of building a culture in the business."
As Moore says, having that culture in place will help overcome the obstacles of changes in your workforce and build a team that can grow together.
"When you've clearly defined your culture, it doesn't mean you'll attract everyone," he said. "It means you'll attract the people you want."