Harnessing the power of video online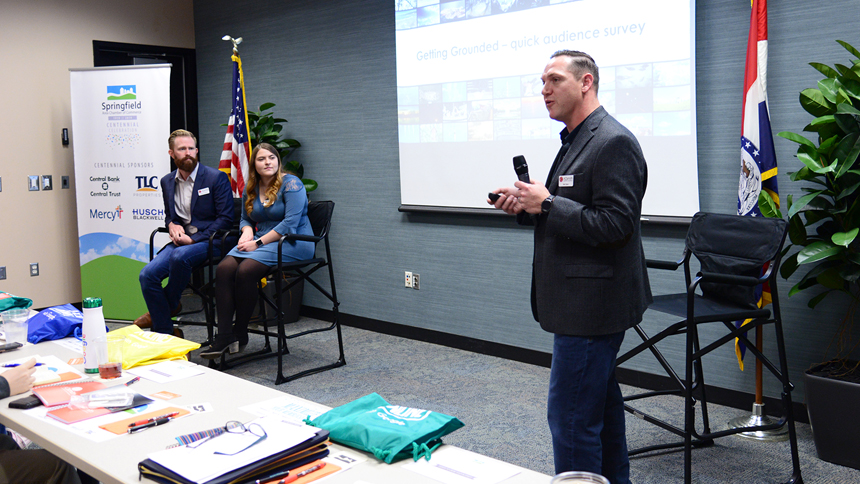 The Annenberg School for Communication and Journalism at USC says the average American now spends nearly 24 hours per week online – nearly triple the amount from 20 years ago. And Cisco predicts that by 2022, more than four-fifths of all consumer Internet traffic will consist of online video.
When combined, those two stats tell an important message: If your organization wants to make a powerful impact online, especially in social media, video is the best medium for the job.
The video experts at ADsmith Marketing & Advertising offered their advice on how to harness the Power of Video in Social Media during the October 16 edition of the Chamber's Expert Edge series, which the company also sponsored.
Company President Ken Taylor, Producer/Director Dustin Henderson and Digital Coordinator Erin Roberts offered a look at how to create, post and manage video online, along with which social platforms make the most sense for businesses. Here are some key takeaways:
Production on a budget
The best quality videos are produced by professionals with specialized equipment and techniques. But many videos don't require that level of investment, and many organizations may not have the budget to go the professional route for every project.
So how do you create video on a budget that is effective, compelling and draws in viewers?
Plan ahead – Know what you want to capture and identify your unique story
Be creative – Don't be afraid to take risks
Use what you have – Take advantage of phone technology and new editing apps, many of which are free or very low-cost
Start a habit – Maintaining a presence on social media is key to building a loyal audience
Don't get discouraged – Even on the most shoestring of budgets, you'll get better with practice
Know your platform
Not all social media platforms are the same – and ADsmith says the videos you create for those platforms shouldn't be, either.
Facebook is where people go to feel good, so businesses with messages tailored to tug the heartstrings or make people laugh tend to do better there.
Instagram audiences tend to be younger and want more engaging visual content. A video posted here must capture the viewer's attention incredibly quickly – keep it simple and keep visuals front and center.
Videos posted on Twitter tend to be seen as having more credibility since the platform is more instantaneous. They also don't need to be as polished as other platforms.
LinkedIn offers a chance to use video to focus on thought leadership in your industry, because that's what users are focusing on when using the service.
Videos posted directly to your YouTube channel should be informational; YouTube is where people go to get information (it's the world's second-largest search engine).
And above all, the ADsmith experts noted, while trends come and go, the power of compelling content will never change – companies that focus on providing quality will always come out ahead.