Community Leadership Visit 2023 – Tulsa, Oklahoma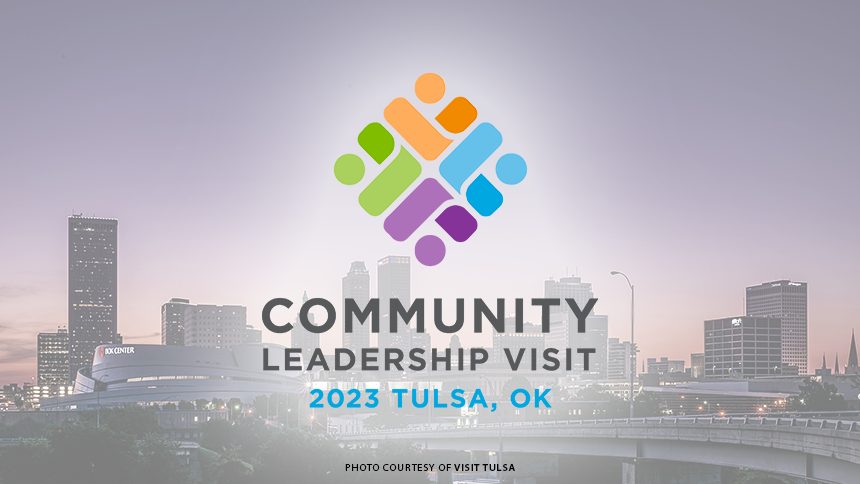 Why Tulsa?
In 2023, the Chamber is leading our 29th Community Leadership Visit to Tulsa, Oklahoma. These trips provide the opportunity to experience a peer community, learn best practices, engage with industry leaders and experts, build relationships with fellow attendees, and more. Past trips have been successful catalysts for some of the Springfield region's most exciting community and economic development projects, and this year's trip will inspire you to continue thinking bigger.
Tulsa has many similarities to the Springfield region and continues to capitalize on its assets. CLV attendees can expect an exceptional program that explores the strategies and initiatives driving Tulsa's economic growth. This includes efforts to foster an inclusive environment that attracts and retains talented individuals, insights into effective community growth and engagement, the history and inspiring rebuild of Black Wall Street, the powerful impact of tourism on local economies, and more.
Presenting Sponsor